BF Series
BF36 Custom Log Fireplace
Custom Log Fireplace Features
Glass width and height is fully customizable to suit your project needs
Lowest glass temperatures in the industry with our patented COOL-Pack technology
Power venting up to 500-feet with custom termination options available
All systems are tested and CSA Certified in Montigo's on-site lab
Specs at-a-glance:
Max BTU (NG)

80,000
Glass Opening Width

36"
Glass Opening Height

28"
Commercial

Yes
Customizable

Yes
The Original "Big Fireplace" with Traditional Log Hearth Flair
Montigo's BF Series custom commercial log gas fireplace can be customized with multiple burner styles, and almost limitless possibilities for intake and termination. With high quality burner media options, it's easy to recreate the cozy feeling of a wood-burning fireplace on a much grander scale.
The BF Series is a traditional style log fireplace solution built for custom commercial fireplace installations that are anything but conventional.
---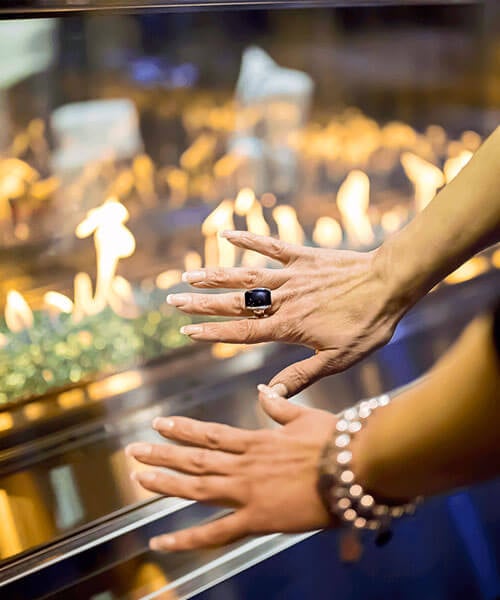 Commercial Heat Management
COOL-Pack Glass Systems for Custom Commercial Fireplaces
Montigo's patented COOL-Pack and Power COOL-Pack glass technologies have been designed to significantly increase safety by maintaining glass temperatures as low as 115˚F (46˚C).
COOL-Pack technology makes it safe to touch the glass, reducing associated liability risks for the property owner.
---
Montigo + Professionals
Explore Montigo's Resource Center for Architects, Designers, and Builders
Montigo works closely with professionals to specify, engineer, and install awe-inspiring bespoke gas fireplaces for one-of-a-kind spaces. We collaborate with you to create a sense of space with our fireplaces.
Special requirements, unforeseen challenges, 24/7 commercial use – no project is too complex.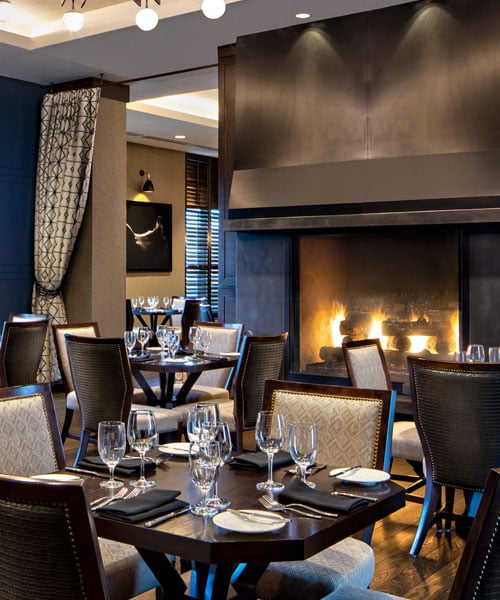 ---