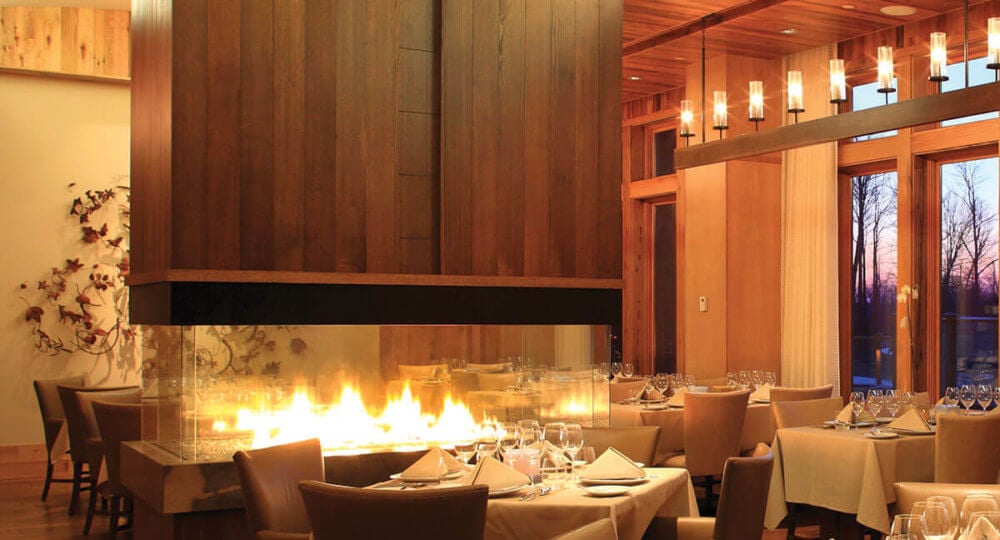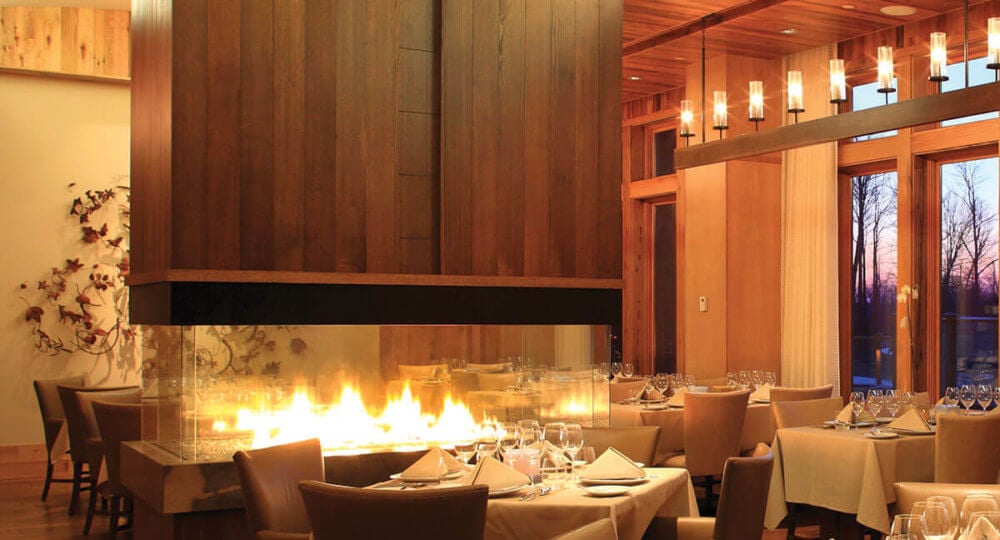 Feast by the fireplace
…in good company
For over 40 years Montigo has worked with some of the most discerning restaurateurs to create spaces as delectable as the cuisine they serve.
From dramatic room dividers between the lounge and restaurant to flickering flames at hostess stands that warmly welcome guests, Montigo's limitless options of custom linear and traditional fireplaces are sure to make a statement with your patrons.
Create an inviting and warm outdoor dining patio with one of Montigo's gorgeous stainless steel unvented outdoor, indoor/outdoor units, or a firepit.
While ensuring our clients receive dramatic, beautiful, and inviting fireplace in their restaurant that will delight guests for years to come is what we strive for at Montigo, there is one feature of each fireplace we build that is of unequaled importance to Montigo – Safety is paramount to the engineers at Montigo.
We not only meet, but exceed the testing standards required by regulatory bodies through employing multiple built-in safety controls. Every unit passes through extensive pre-shipment testing at our in-house lab, and leaves our factory bearing the CSA logo.
In addition, every Montigo custom fireplace is enhanced with our proprietary COOL-Pack or Power COOL-Pack system.
With two layers of glass and a cooling air wash between them, there is no need to obscure the beauty of the flame with a screen to keeping your diners and staff safe.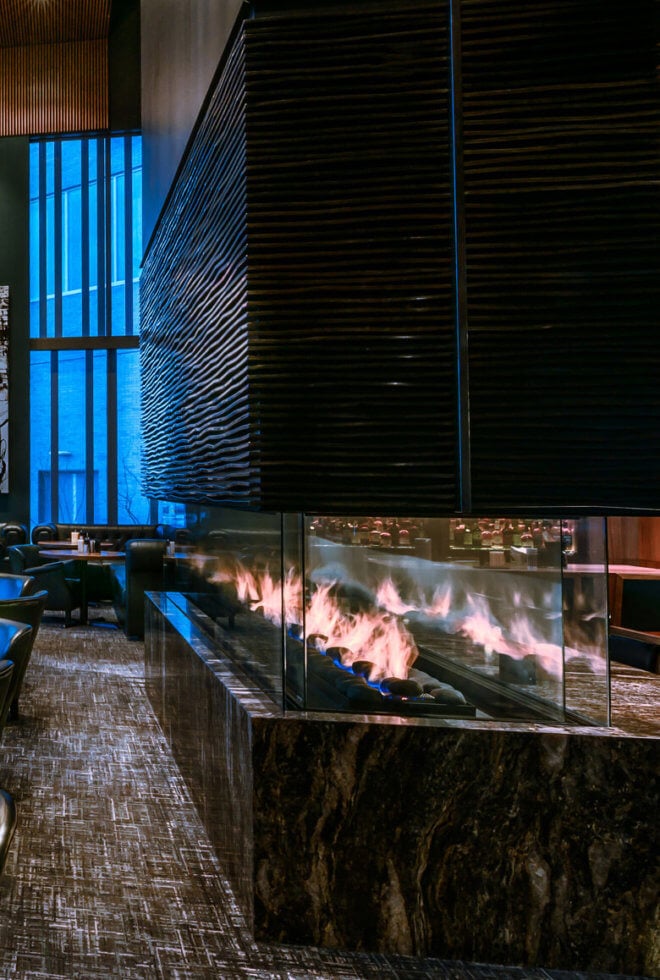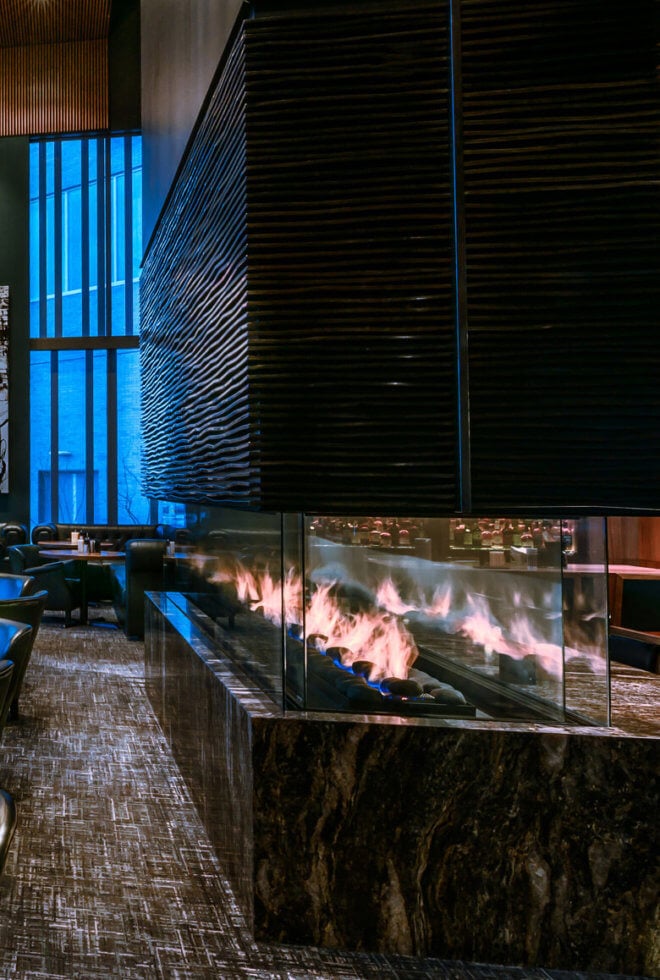 Venting capabilities well beyond 500ft with several termination options and multiple air intake location options provide our installers with exceptional installation flexibility.
What this really means to our clients is that there are virtually no limitations to which space in your restaurant you wish to enrich.
Clients:
Catalyst Restaurant
Devon Seafood Grill
Earls Kitchen & Bar
Fred's Chicago
Gibsons Bar & Steakhouse
Glowbal Grill & Bar
Harth Hilton
The Keg Steakhouse
Kona Grill
Manzanita
Milestones Grill & Bar
Ocean Prime
Ric's Grill
Ristorante Asellina
Ruth's Chris Steak House