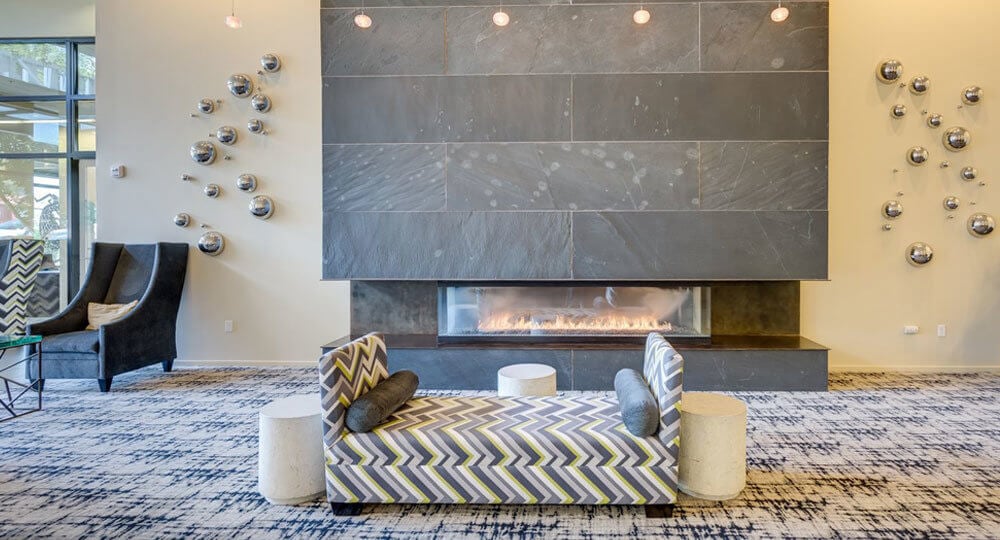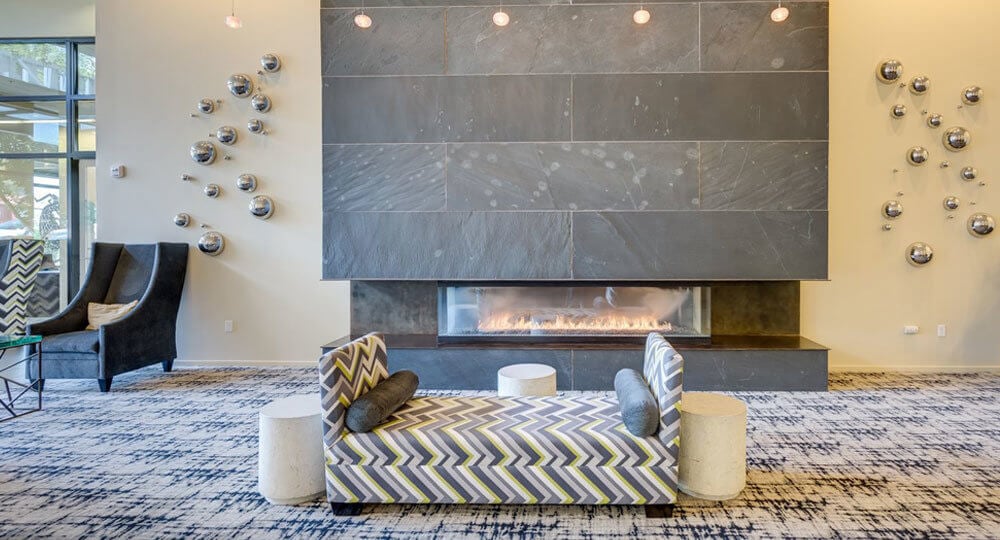 lobbies and lounges
that invite you in
For over 40 years Montigo has been working with the world leaders in the multi-family  residence industry to make their resident's community warm and functional, and a place they are proud to call home.
Elevate the design of the lobby with a four sided focal point that exudes luxury and opulence. Complement that special penthouse space with a flame that flickers and dances. Create an atmospheric dining room in an adult senior living community.
Montigo's limitless options of custom contemporary and traditional fireplaces serve to foster comfort, well being, ambiance and relaxation – making home our favorite place to be.
While ensuring our clients receive dramatic, beautiful, and inviting fireplace in their communities that will last for years to come is what we strive for at Montigo, there is one feature of each fireplace we build that is of unequaled importance to Montigo – Safety is paramount to the engineers at Montigo.
We not only meet, but exceed the testing standards required by regulatory bodies through employing multiple built-in safety controls. Every unit passes through extensive pre-shipment testing at our in-house lab and leaves our factory bearing the CSA logo.
In addition, every Montigo custom fireplace is enhanced with our proprietary COOL-Pack or Power COOL-Pack system. With two layers of glass and a cooling air wash between them, there is no need to obscure the beauty of the flame with a screen to keep your guests and staff safe.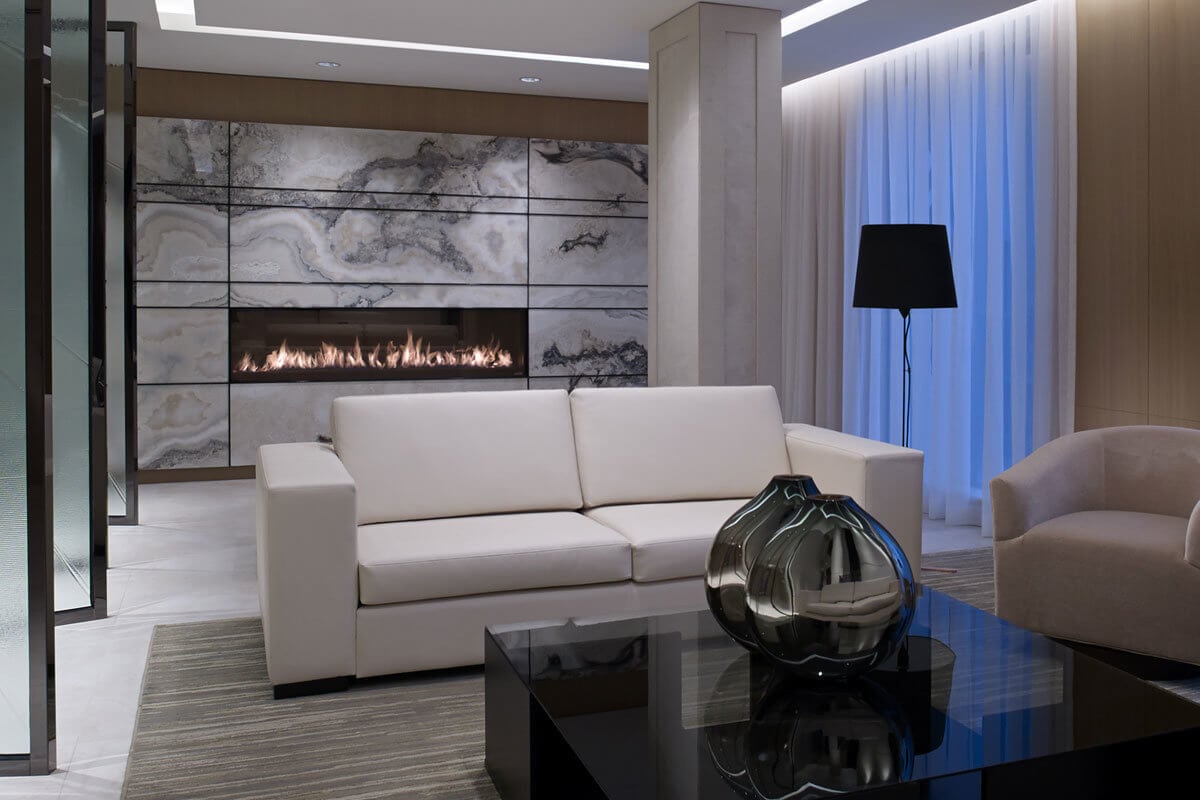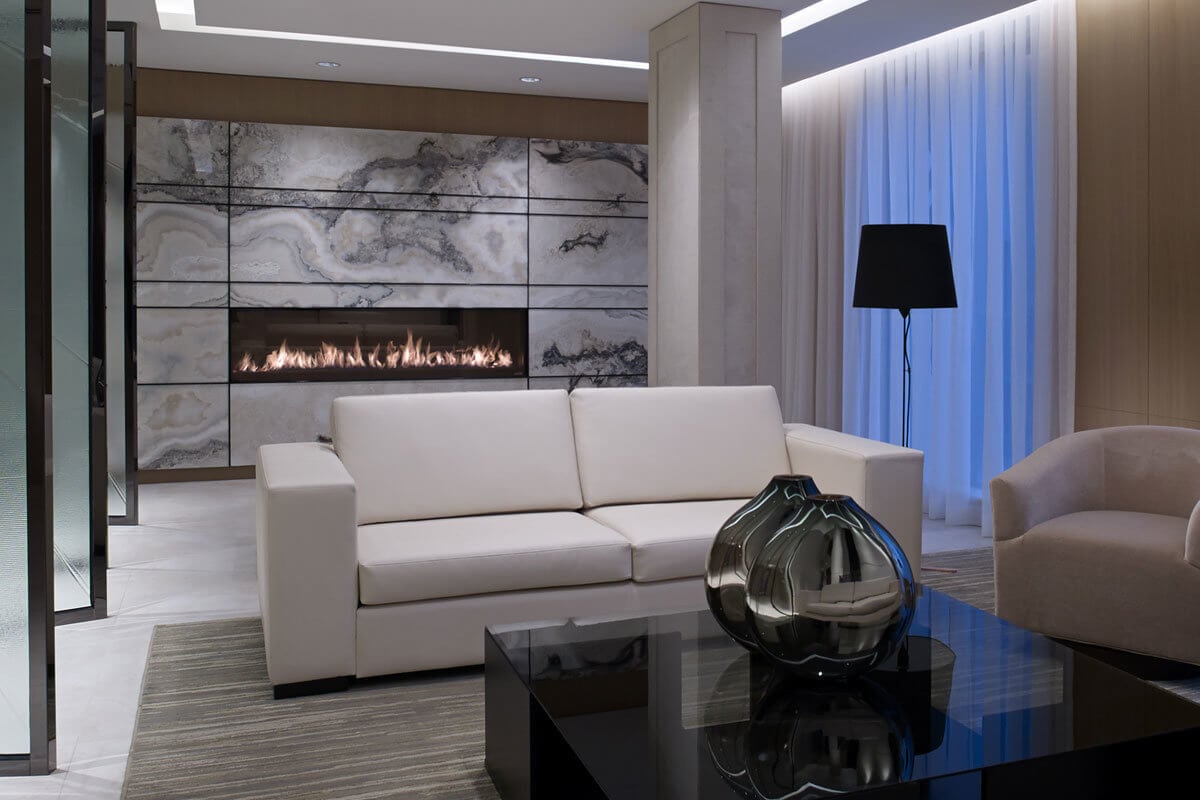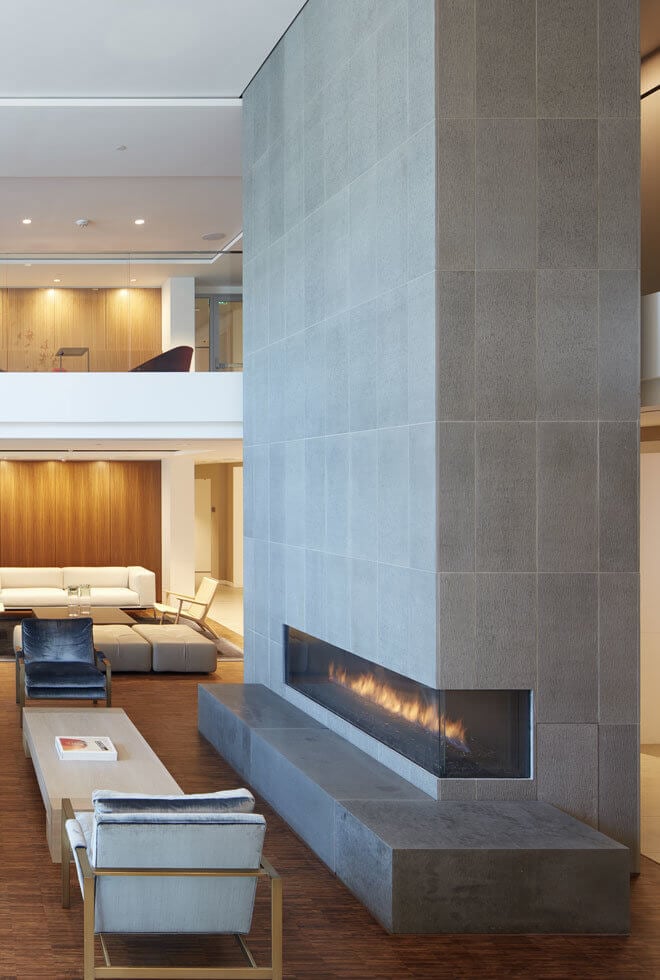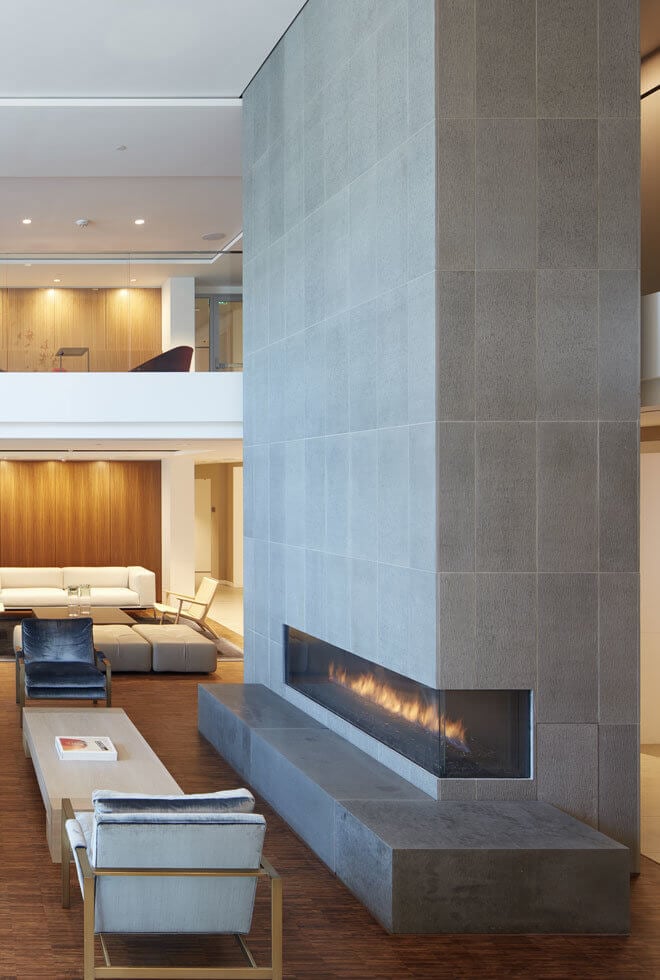 Venting capabilities up to 500-ft, with several termination options and multiple air intake location options, provide our installers with exceptional installation flexibility.
What this really means to our clients is that there are virtually no limitations to which space in your hotel or resort you wish to enrich.
Clients:
Alexan Apartments
AMLI Residential
AMAN New York
Avalon Communities
Cadence Living
Dylan Donovan
Gables Residential
Inspīr Modern Senior Living
LiveOverture Adult Living
LX Collection
Mandarin Oriental Residences
Modera by MillCreek
Ritz Carlton Residences