The Prodigy Series
Luxury Residential / Light Commercial Fireplaces
Perfect for high-end luxury homes or light commercial fireplace applications, the Prodigy Series adds tranquility and ambiance to any space.
Constructed with a commercial grade valve, burner and control system, this series is built with Montigo's uncompromising quality to ensure long-term reliability.
Over 150 Configurations
Architects, designers, and homeowners alike, will appreciate the ability to feature fire in just about any location. With our proprietary power venting system and team of expert engineers, a Montigo Prodigy can be installed virtually anywhere.
With options ranging from 3-8 foot wide, 12/20/30/36/60 inches tall, and multiple configurations including single sided, see through, corner and bay, there is a size and style to fit every project.
COOL-Pack Glass
Montigo's patented COOL-Pack glass technology has been designed to significantly increase the safety of a commercial fireplace by maintaining glass temperatures as low as 115˚F (46˚C). COOL-Pack technology makes it safe to touch the glass, reducing associated liability risks for the property owner.
First In Class
The linear burner produces a relaxing ribbon-like or hi-low flame. Your desired media can completely cover the bed of the firebox, enhancing the ambiance even when the commercial fireplace is not in use.
Clean contemporary lines and frameless double glass design deliver breathtaking aesthetics. Finishing materials can be attached directly to the fireplace and brought down to the edge of the glass creating a stunning focal point without interruption.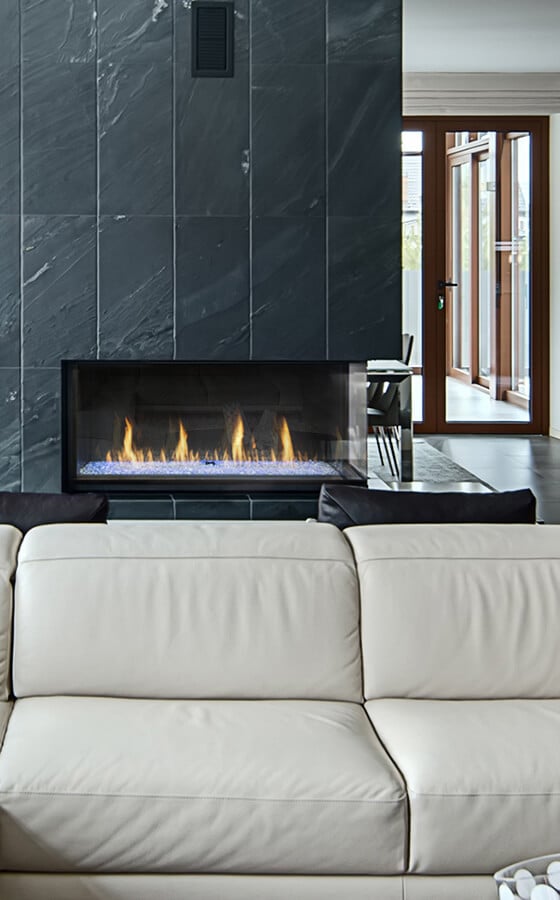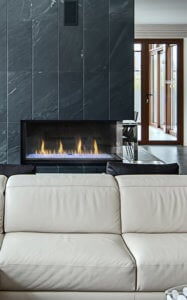 Select a product below to access brochures, drawings and detailed technical spec sheets.
Single Sided
Corner Left / Right
---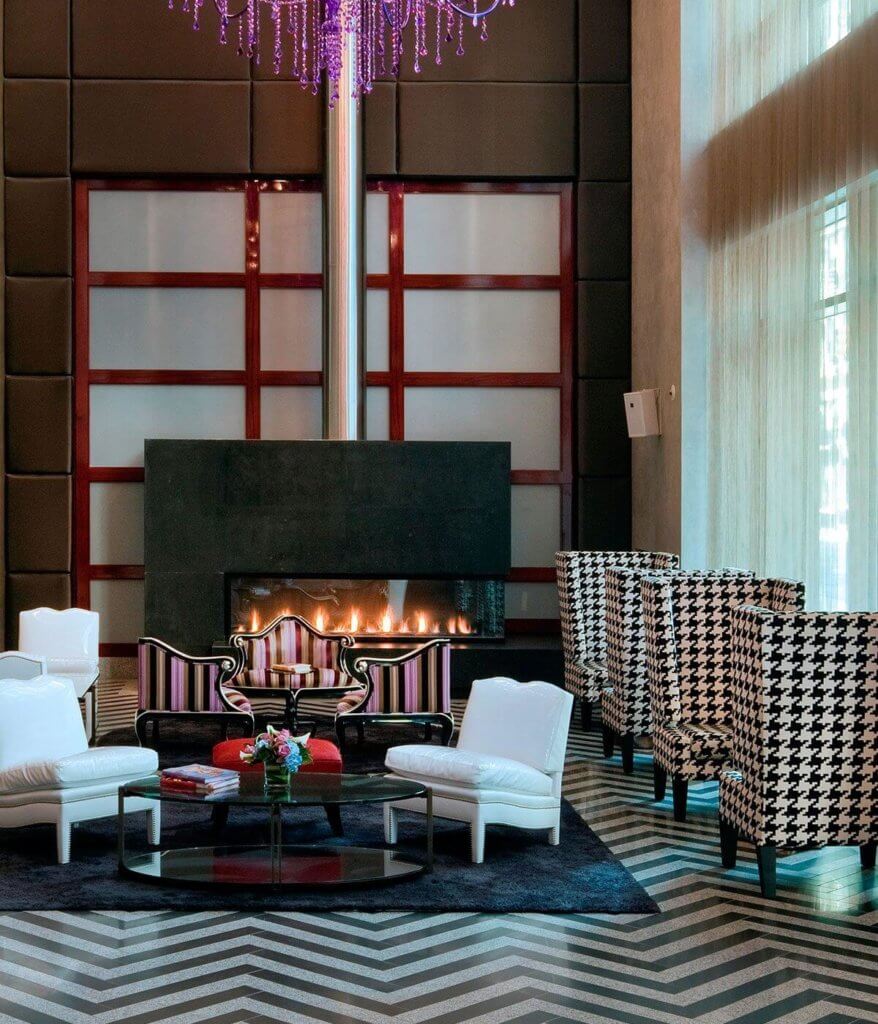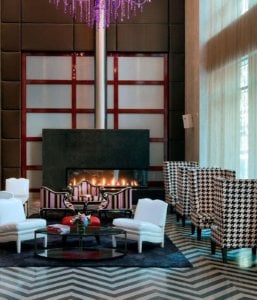 Pro Help Desk
SUPPORT FOR ARCHITECTS, BUILDERS, CONTRACTORS, DESIGNERS, AND REMODELING PROFESSIONALS
Need help finding the right hearth solution for your residential or commercial plans? Fill out the form below to submit a professional design, technical, or pricing query to Montigo's custom commercial engineering team.
If you are a homeowner/consumer looking for customer support please use our tech support form.