Flame Patterns
Ribbon Burner
Shown at top right, the 8″ ribbon burner is shown in a single sided unit with reflective panels.
This burner type is standard in all 12″ tall Prodigy models regardless of glass width, and in all 3′ models regardless of glass height.
Hi-Low Burner
Shown at bottom right, the hi-low burner is shown in a see through unit.
This burner type is standard in 4′-8′ wide x  20″-60″ tall Prodigy models.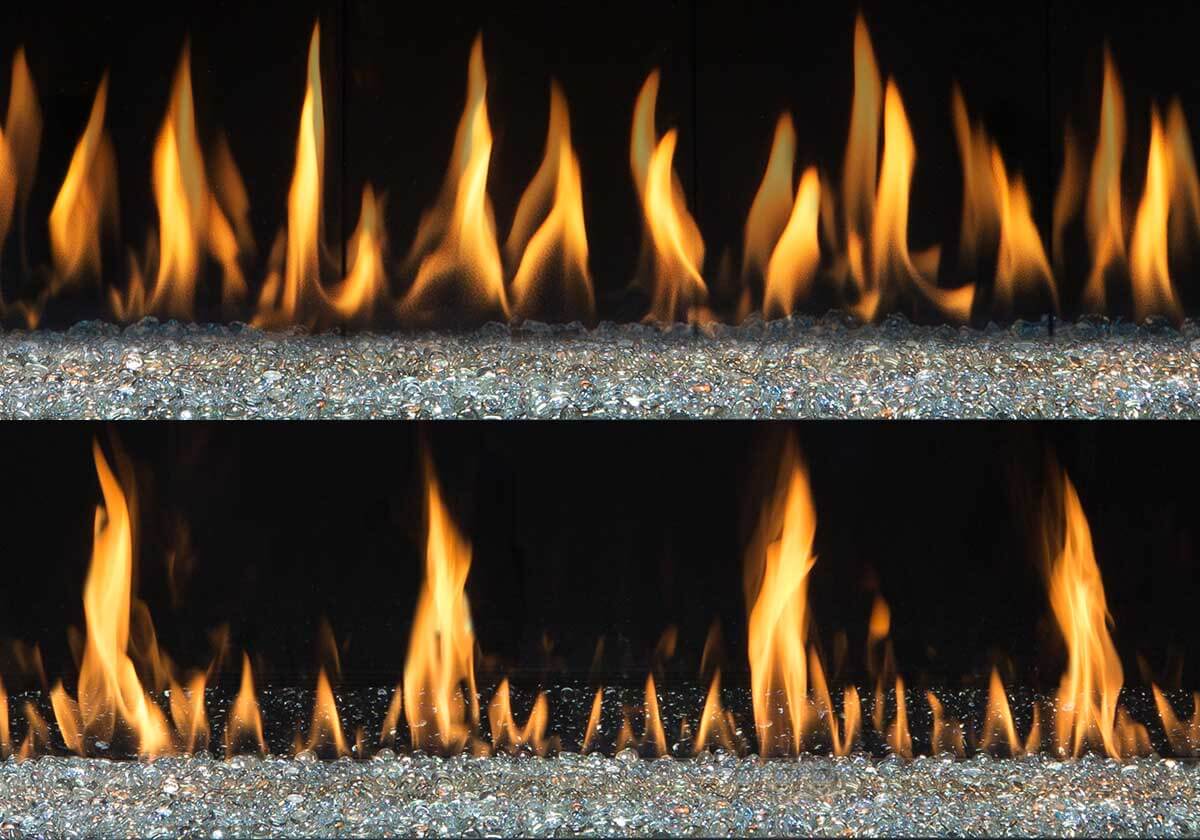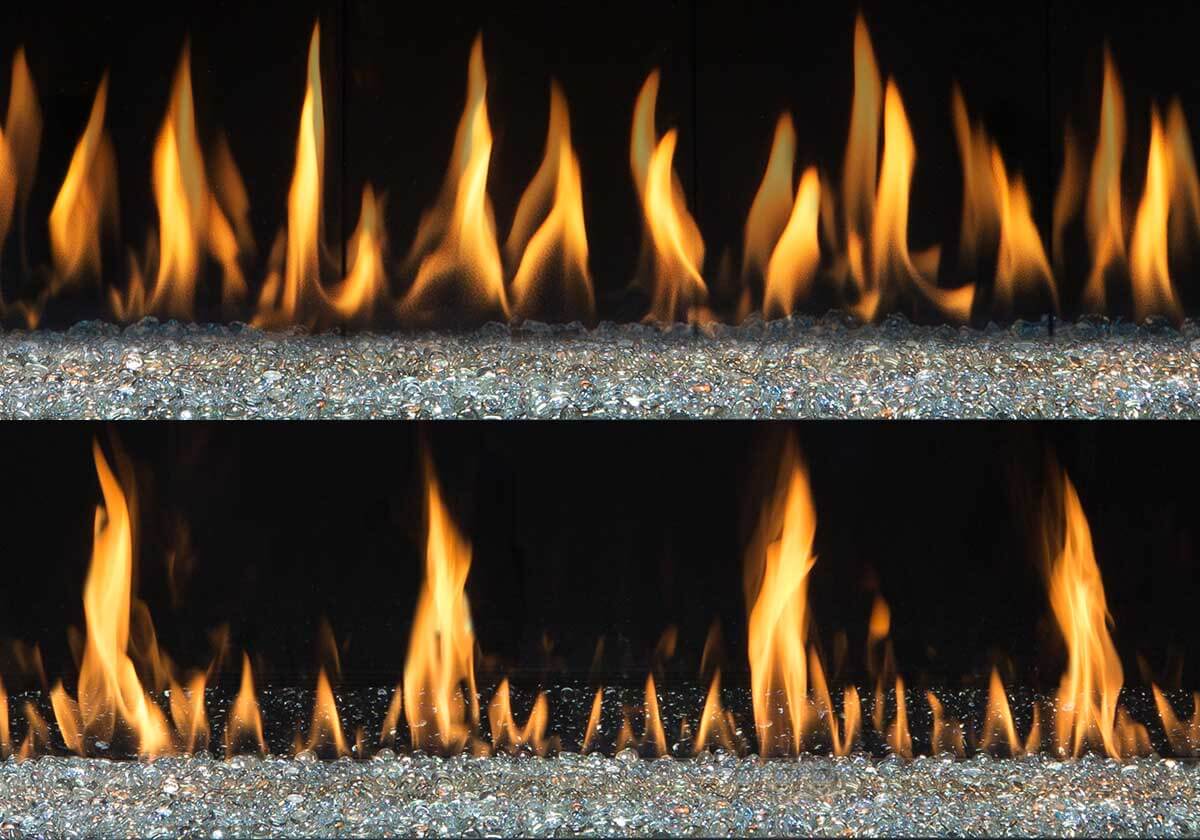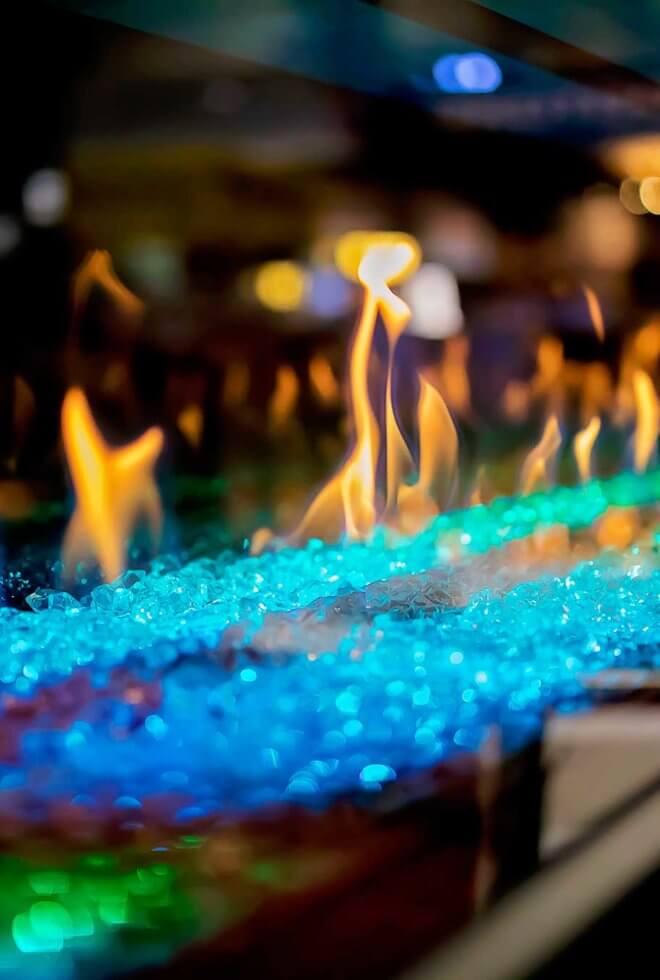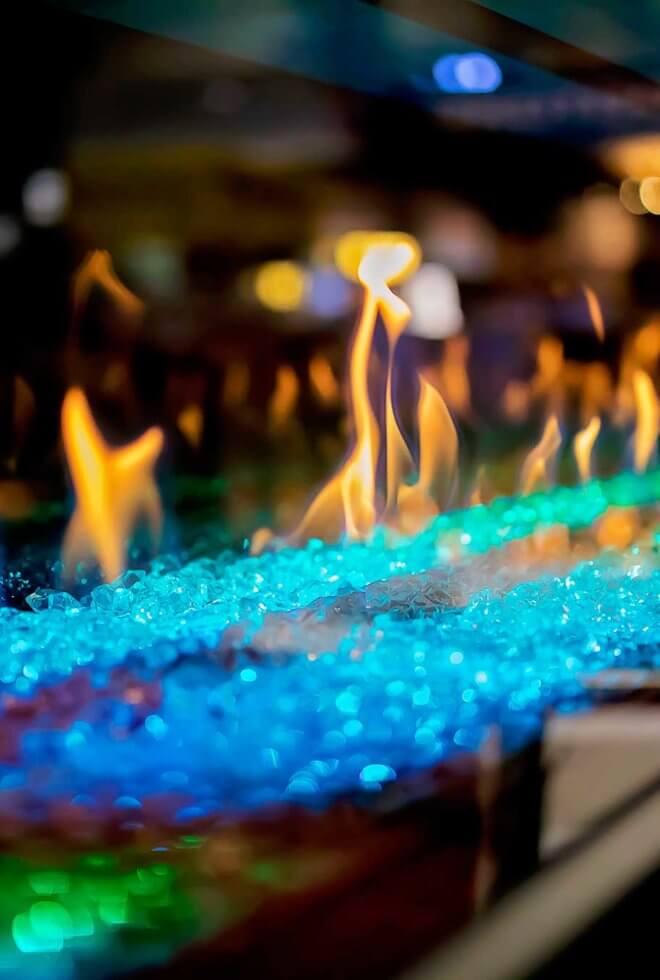 Accessory Uplighting
Our LED system lets you enhance your fireplace with your choice of color or a true white channel. Optional independent single or optional multi row colors.
Glass Burner Media
FIRESTONES
Premium borosilicate firestones are a modern and multifaceted choice to better reflect light in your gas fireplace and create captivating color and sparkle.
FIREGLASS
Shards of standard or mirrored fireglass that is 'crushed' or broken provides a clean and modern look in your gas fireplace. Fireglass has sharp edges – protect your hands with gloves and use caution when handling it.
FIREBEADS
Smooth glass beads that are rounded like pebbles provide a clean and simple look in your gas fireplace. Multi-color blends are also a great way to accent an outdoor firepit.
Designed to completely cover a linear burner, glass media can be paired with multi-color LED uplighting to create different moods.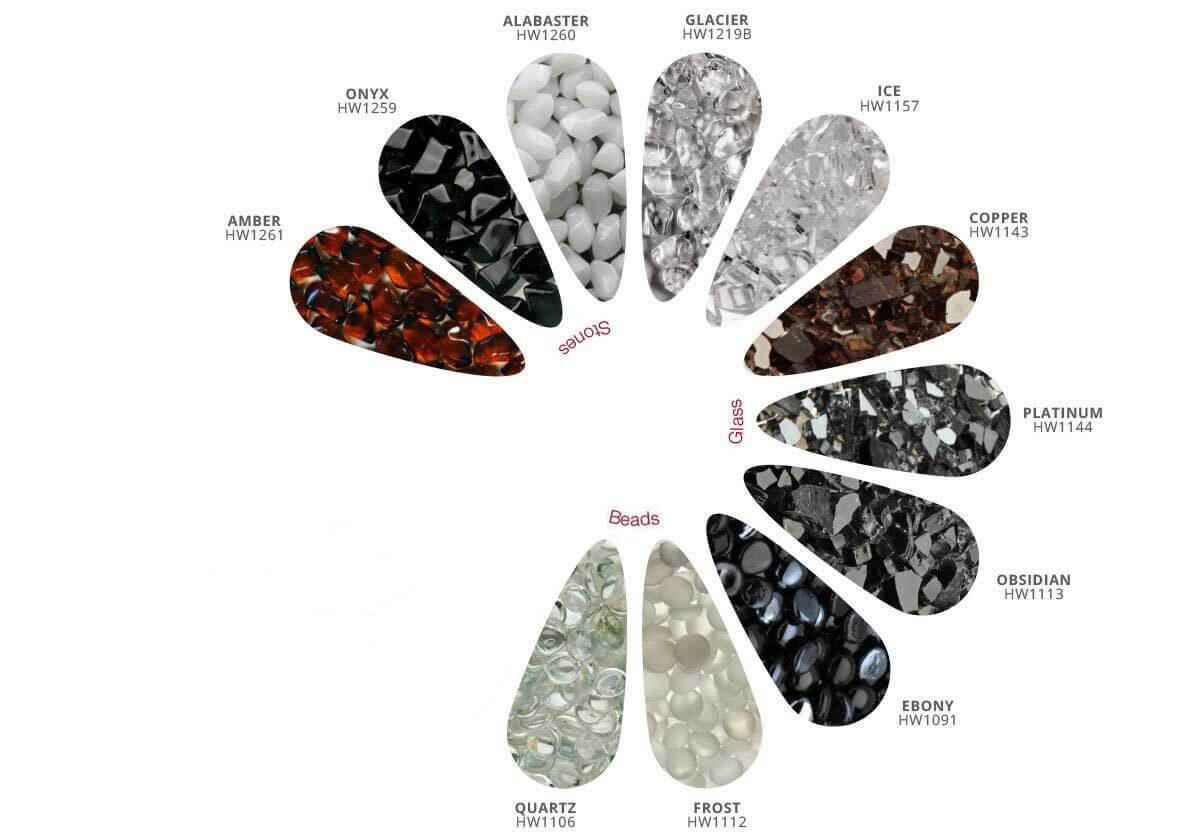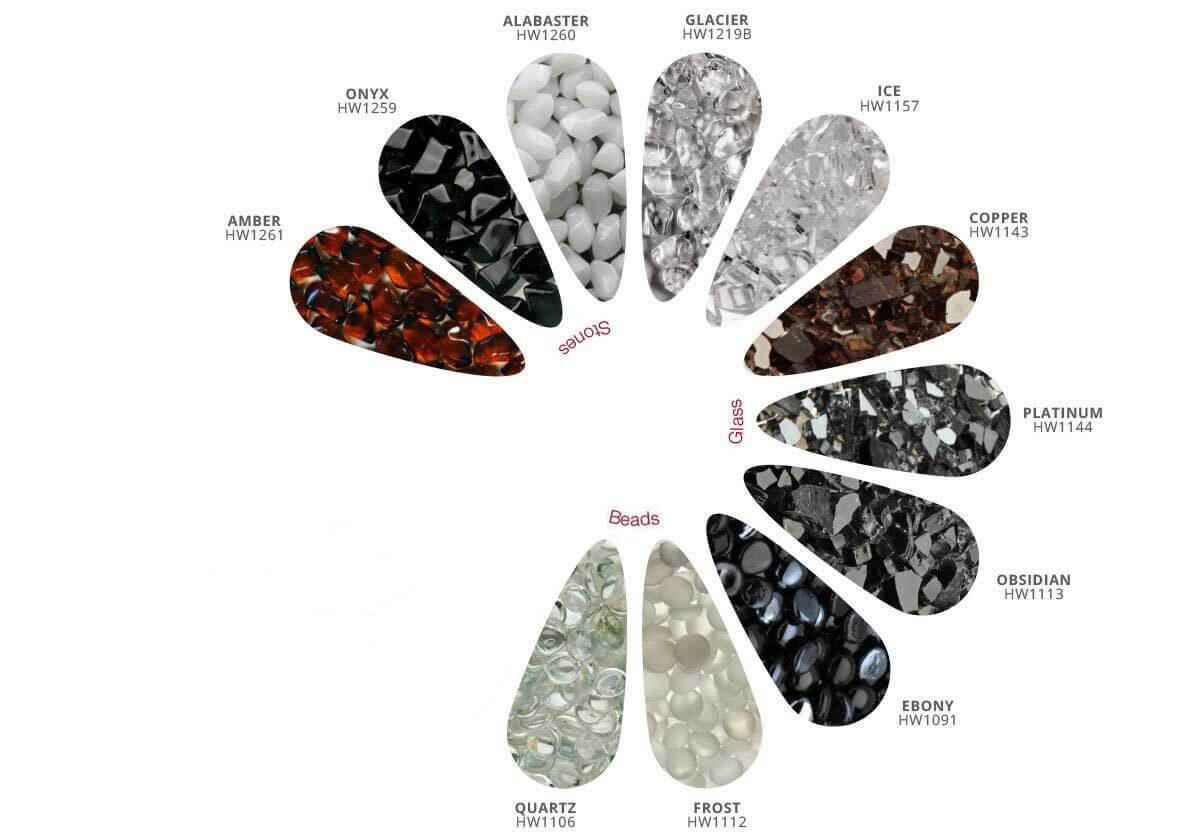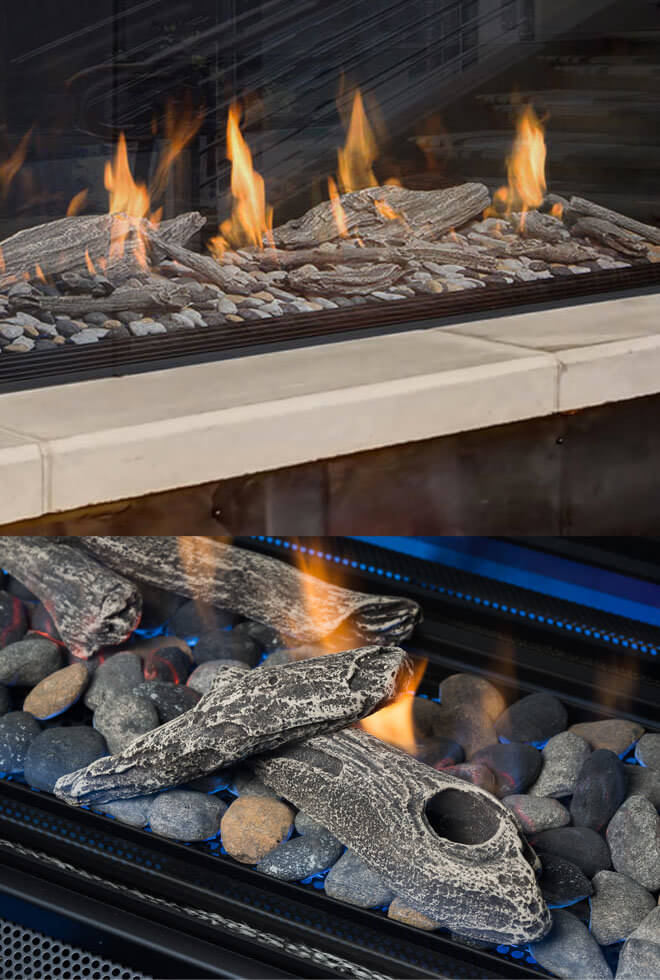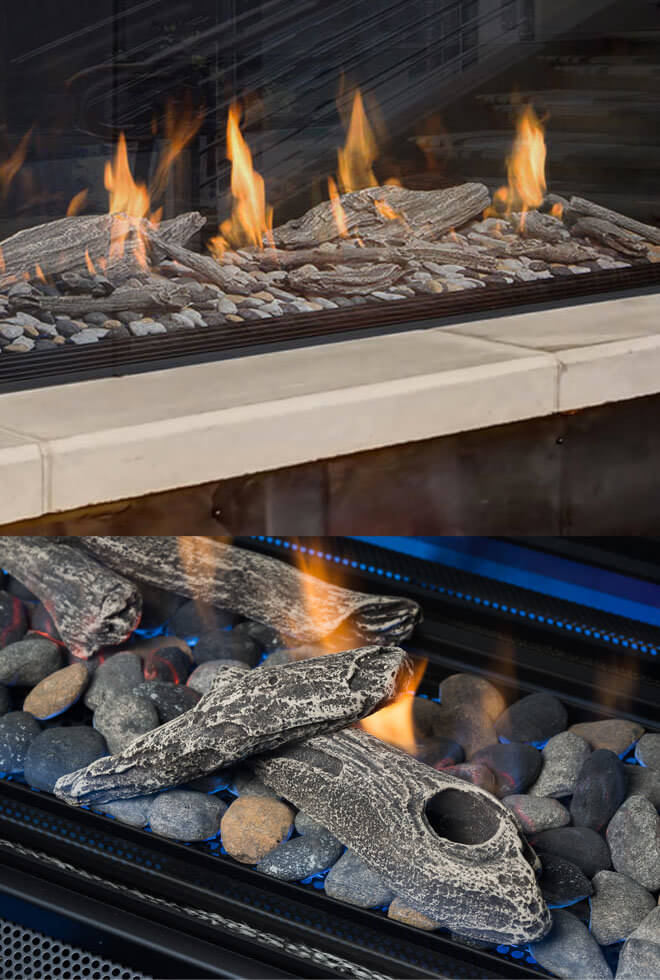 Driftwood Logs
If you are a fan of traditional wood burning fires, but not the messy cleanup, then driftwood for gas burning fireplaces could be just what you're looking for.
Contemporary technology makes the most realistic looking wood logs possible, right down to the blackened char marks, splits and knots of the real thing.
Speckled Stones
An elegant and earthy option, beach stone can be used in gas fireplaces to bring the outdoors in.
Manufactured with heat resistant materials, this media won't crack or chip, even when exposed to direct flame. Available in a variety of colors, speckled beach stones are a popular choice for a contemporary earthy feel.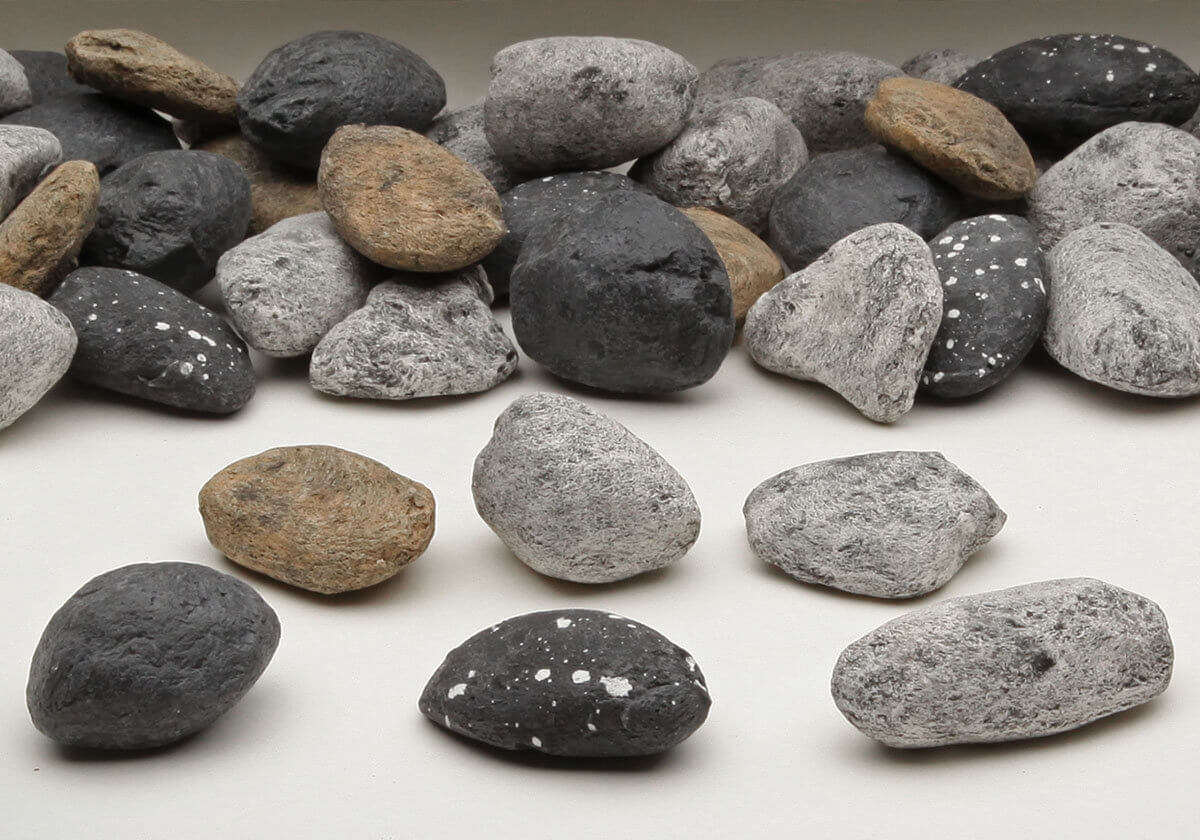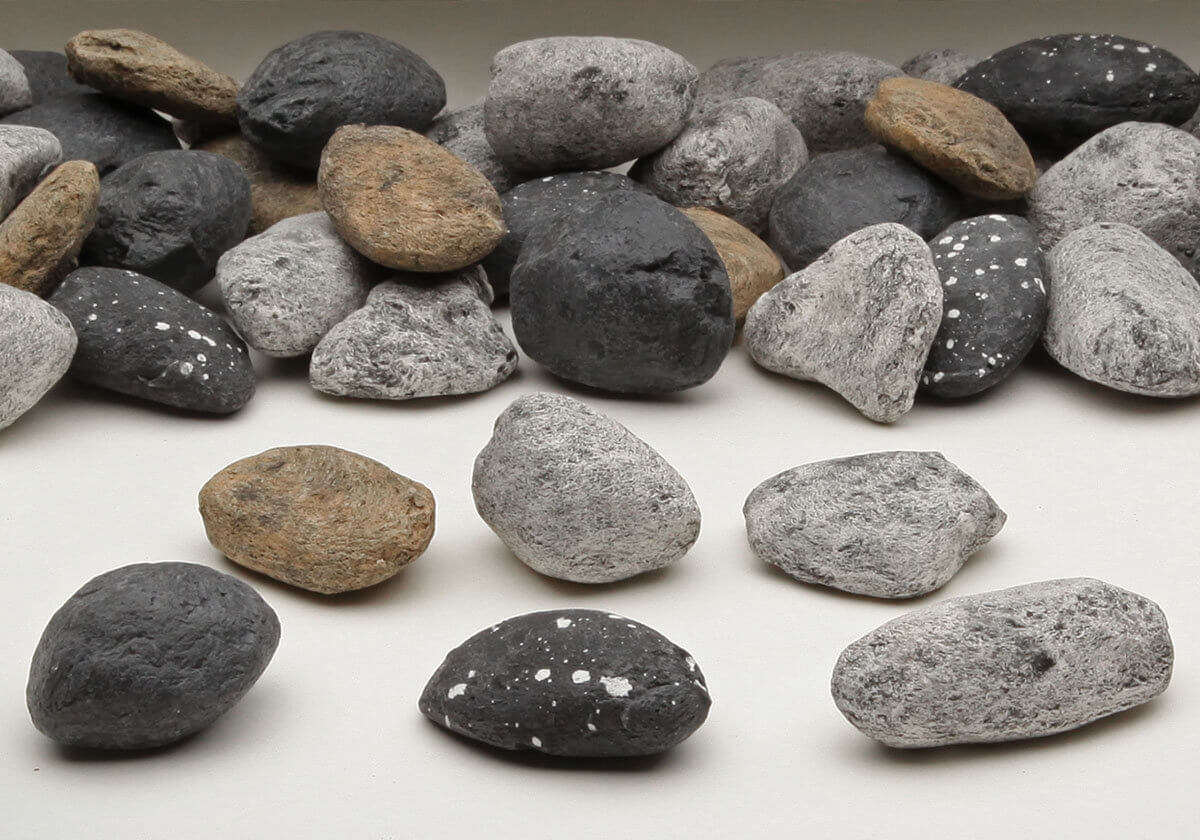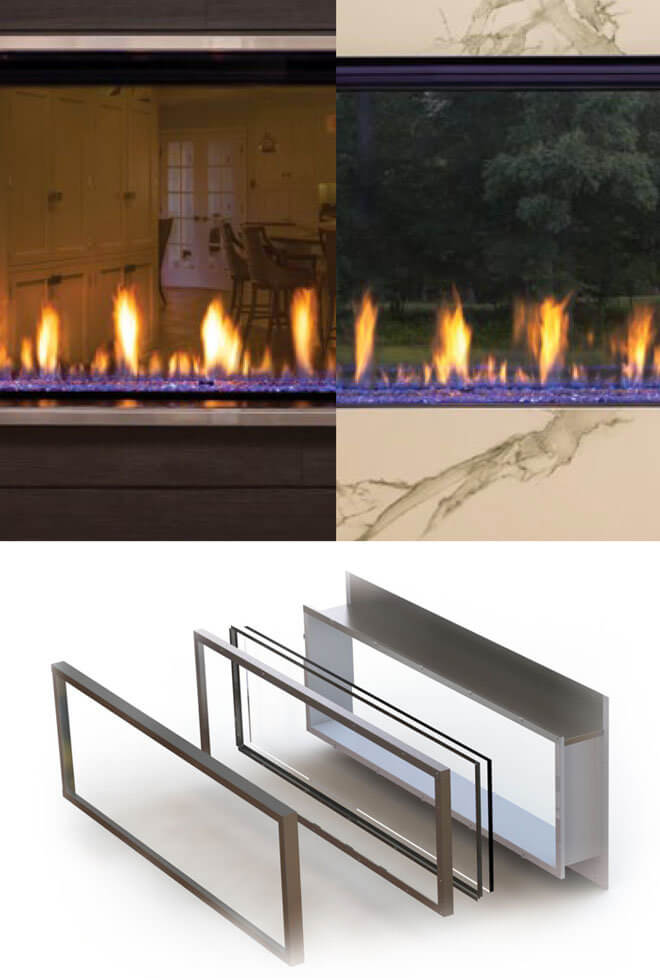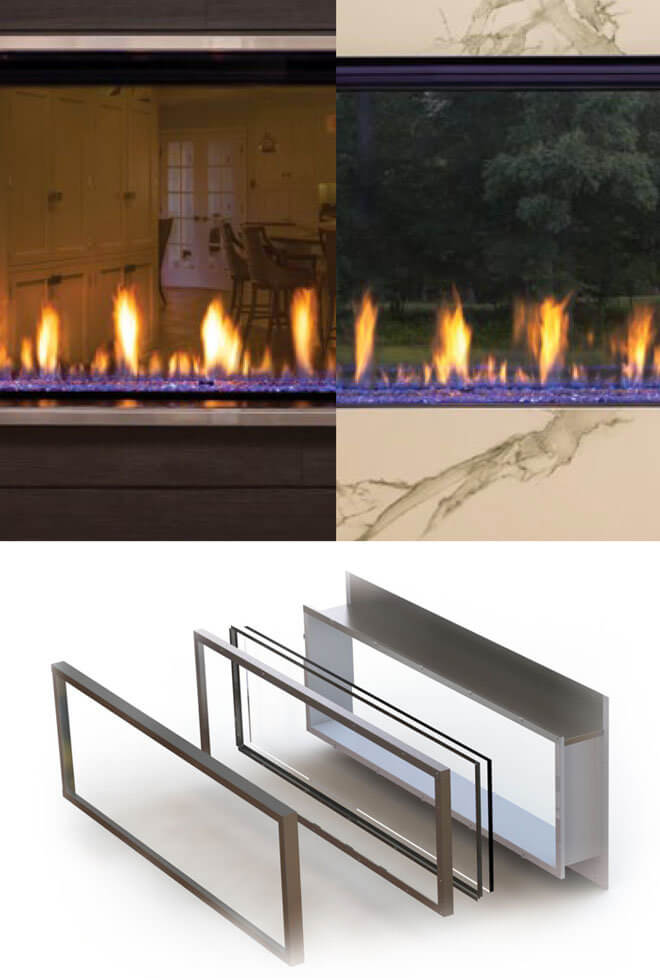 Indoor-Outdoor
Bridge the ample beauty of the outdoors with the comfort of your indoor space.
Any size see-through prodigy can be transformed into a fully sealed indoor-outdoor unit with the addition of a sealing kit.