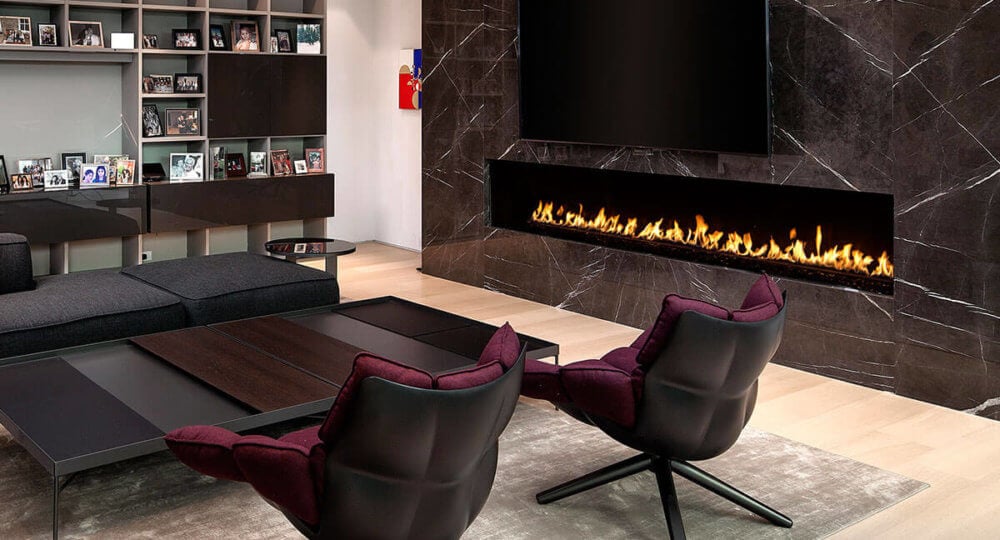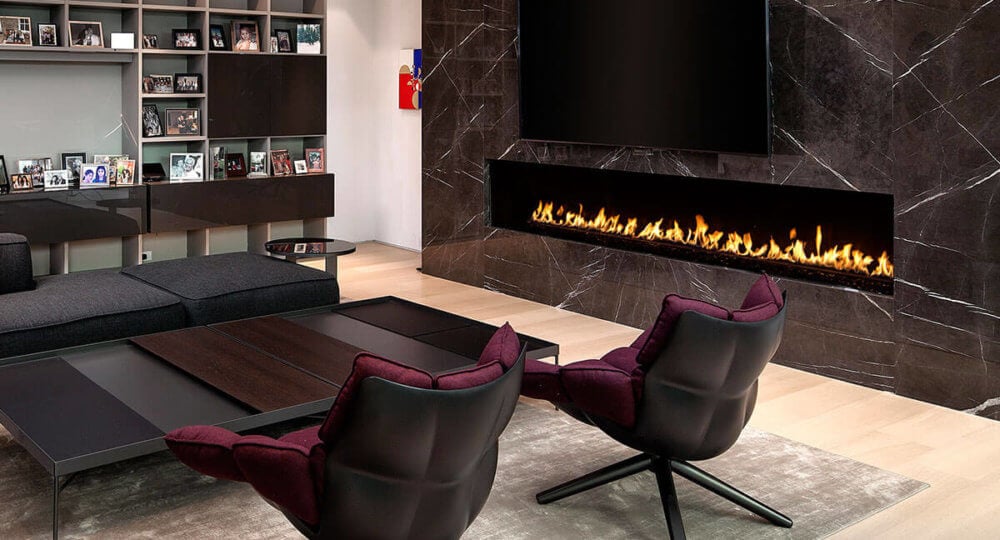 create atmosphere
that is truly spectacular
For over 40 years Montigo has been building linear and traditional fireplaces for high-end luxury residential spaces.
From unique 8-foot tall room dividers to dramatic 20+ foot long flames that truly make a statement, the goal of the Montigo custom fireplace team is to work with architects, custom home builders and their clients to incorporate an exclusive element of flame that dances and enhances your new favorite space.
While ensuring our clients receive a dramatic and beautiful focal point in their homes that they will love for years to come is what we strive for at Montigo, there is one feature of each fireplace we build that is of unequalled importance to Montigo – Safety is paramount to the engineers at Montigo.
We not only meet, but exceed the testing standards required by regulatory bodies through employing multiple built-in safety controls. Every unit passes through extensive pre-shipment testing at our in-house lab, and leaves our factory bearing the CSA logo.
In addition, every Montigo custom fireplace is enhanced with our proprietary COOL-Pack or Power COOL-Pack system. With two layers of glass and a cooling air wash between them, there is no need to obscure the beauty of the flame with a screen to keep your children or your guests safe.
Of course, as a result the only worry you should have when it comes to your custom fireplace from Montigo is which of our gorgeous accessories you will select to enhance your fire further.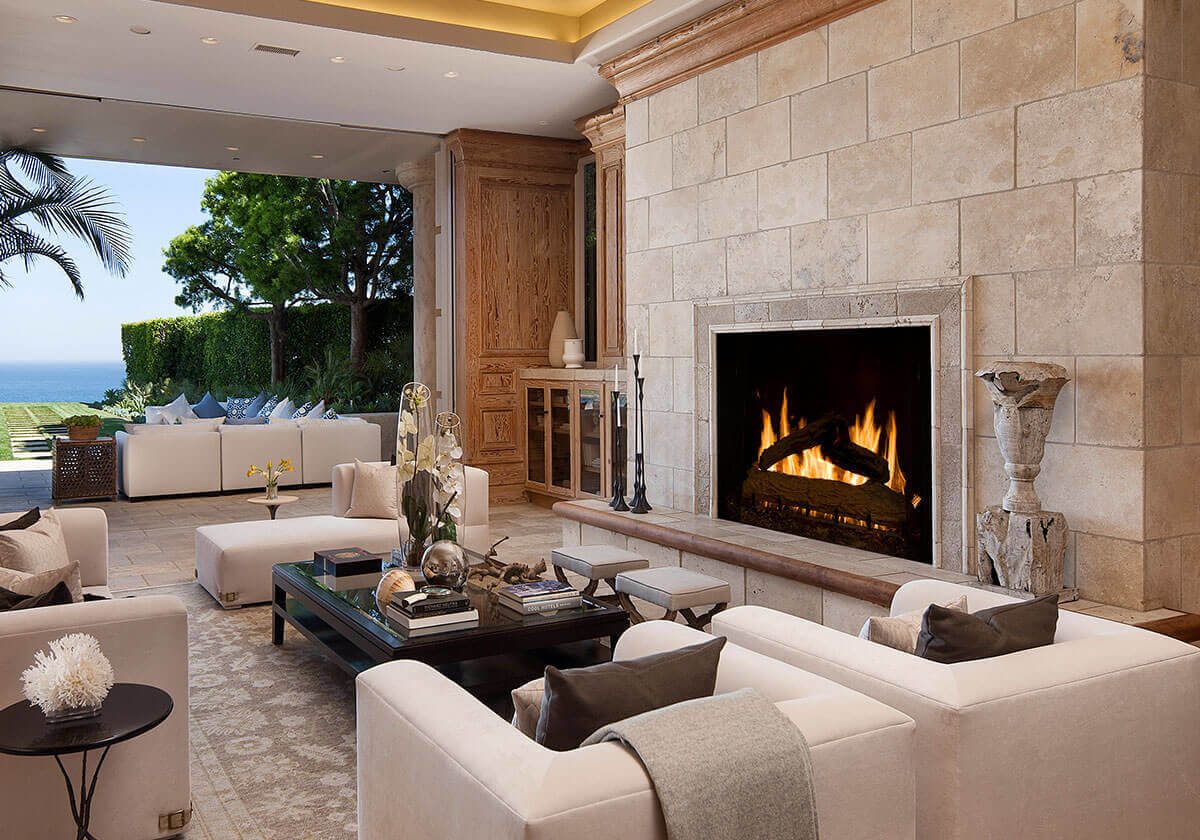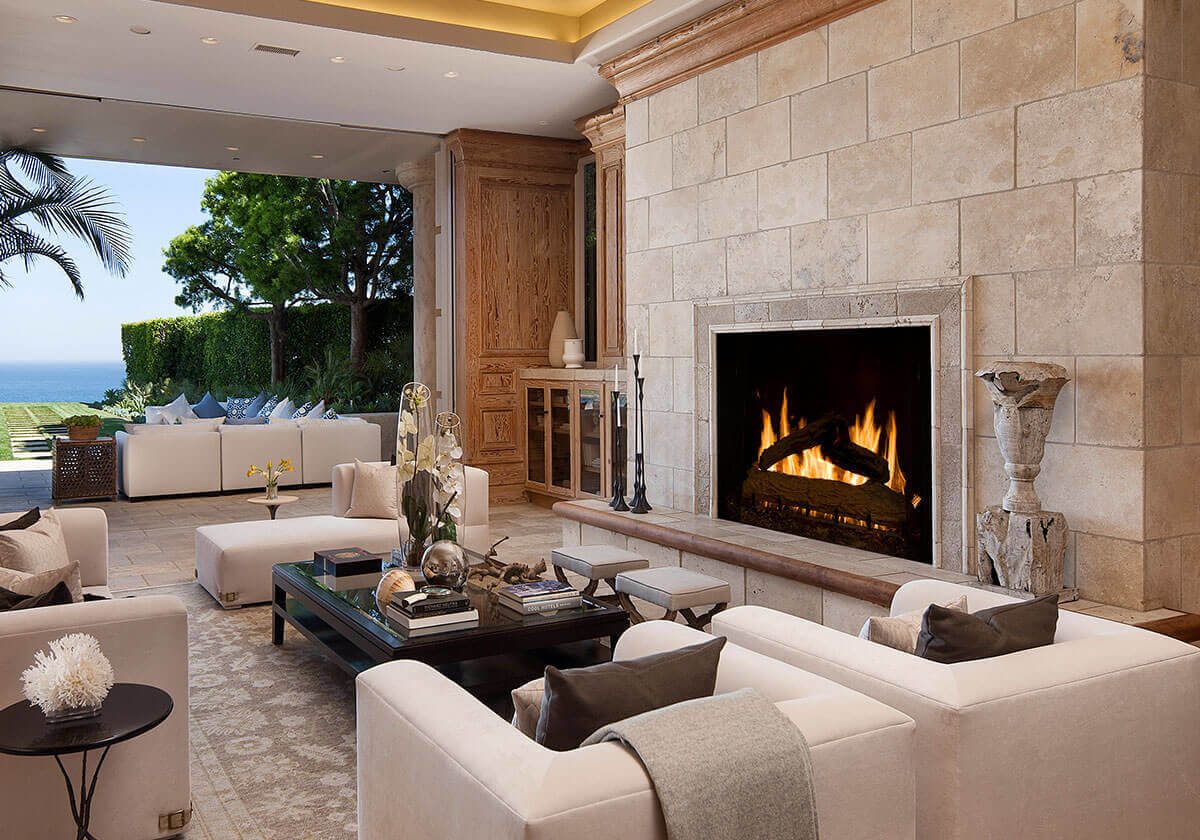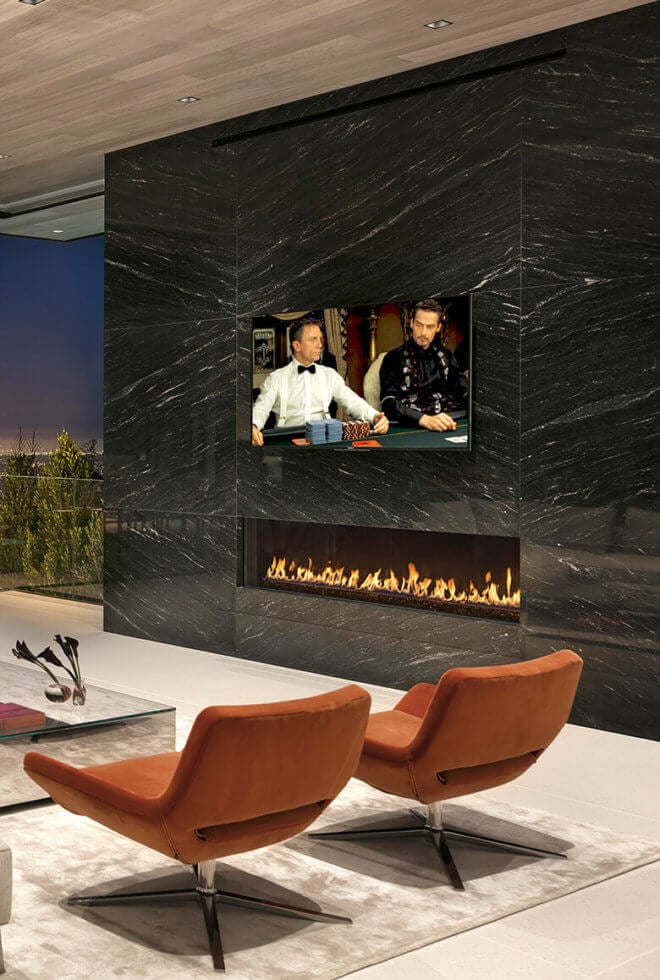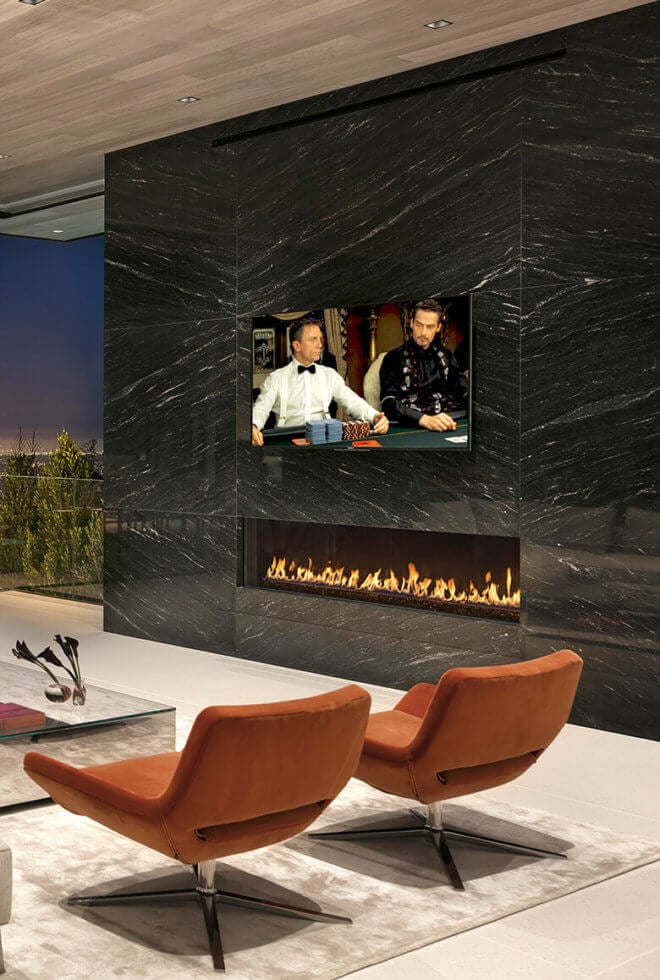 Venting capabilities well beyond 500ft with several termination options and multiple air intake location options provide our installers with exceptional installation flexibility. What this really means to our clients is that there are virtually no limitations to which space in your home you wish to enrich.
Montigo's sleek minimalist design of lines and ingeniously concealed technology means that when your fireplace is not in use it will fade into your living space and let life take over.
As featured by:
Architectural Digest
Architectural Record
Canadian House & Home
Condé Nast Traveller
Live Love Laugh Today TV
Millionaire Matchmaker
Property Virgins
Westcoast Home & Design
Property Brothers
Making It Home
Emily Henderson Design