Why Choose Montigo?
When it comes to choosing a fireplace, or a manufacturer that you can work with to build one for you, there are a number of factors you'll consider:
Style
Quality
Safety
Experience
Beauty
Value
Customization
Ease of installation
Technology
With decades of gas fireplace manufacturing excellence, excellent relationships with architects and designers, and an instinctive drive to lead the fireplace revolution, Montigo combines all these factors into the perfect fireplace – the ideal fit for your style and space.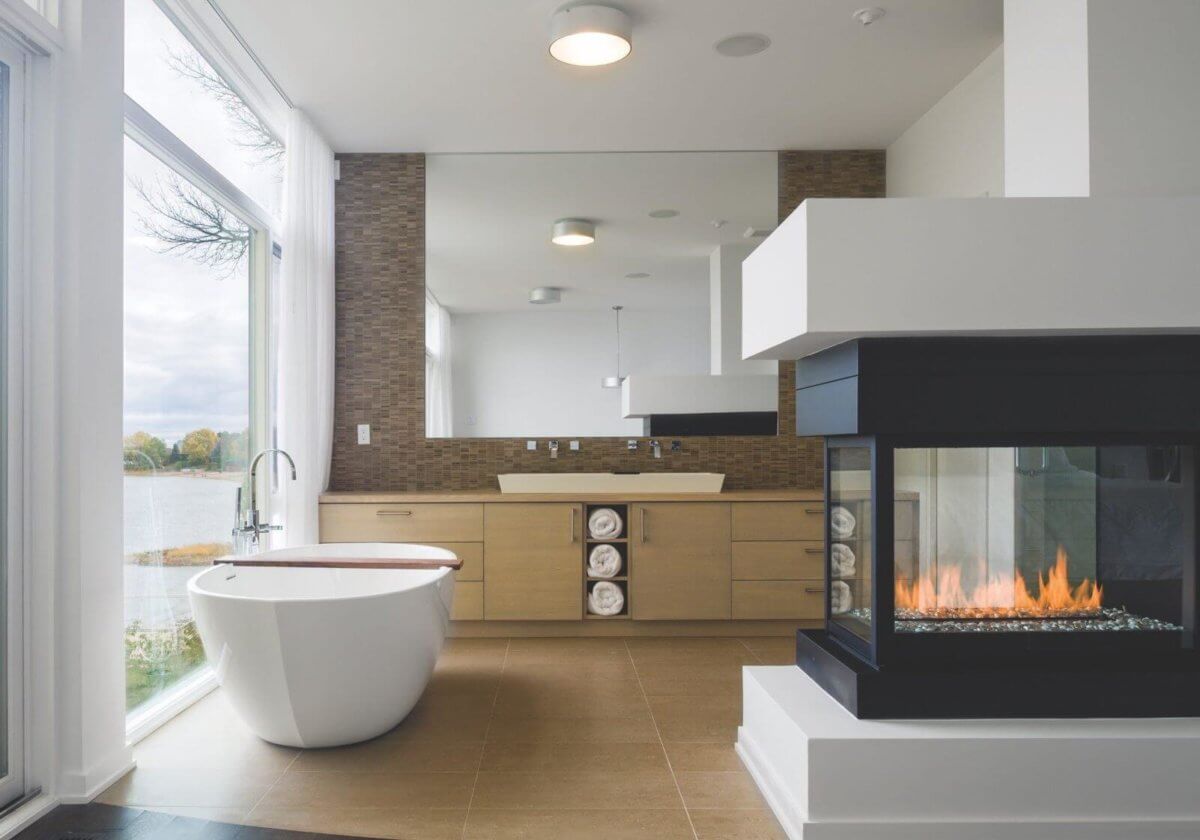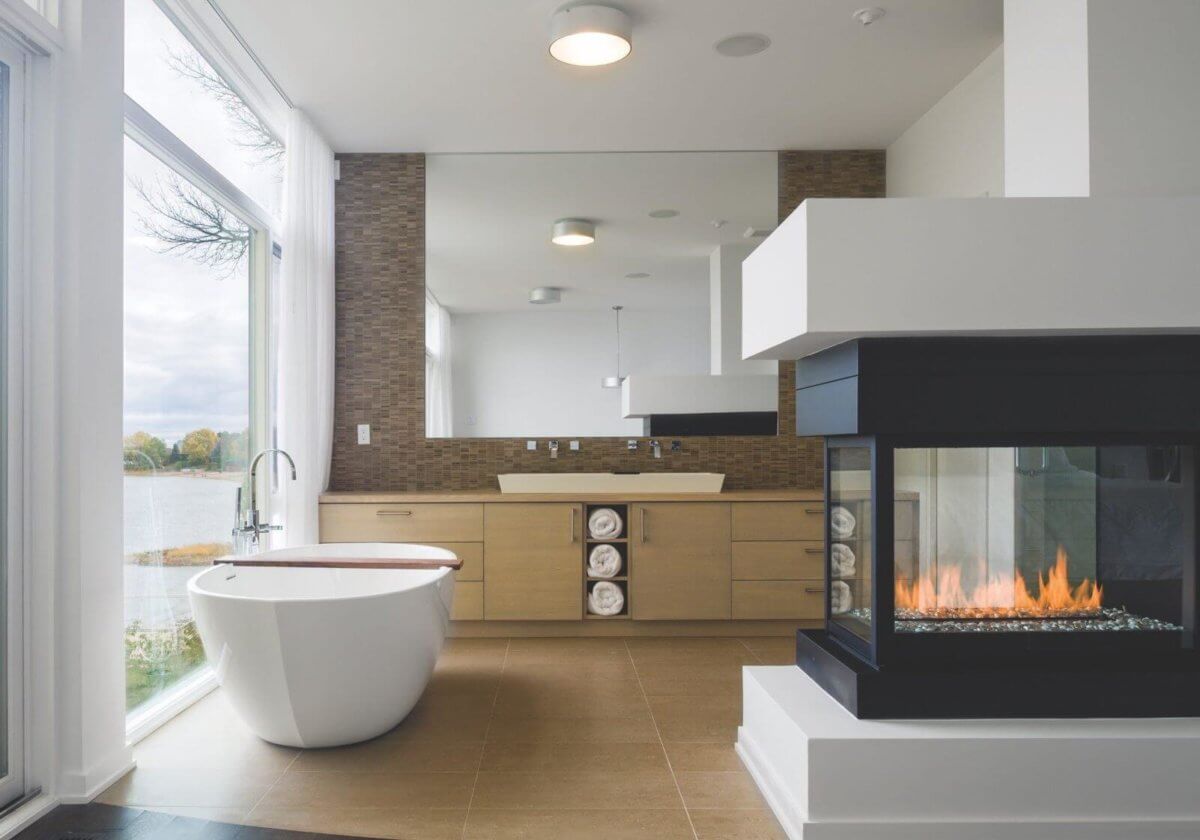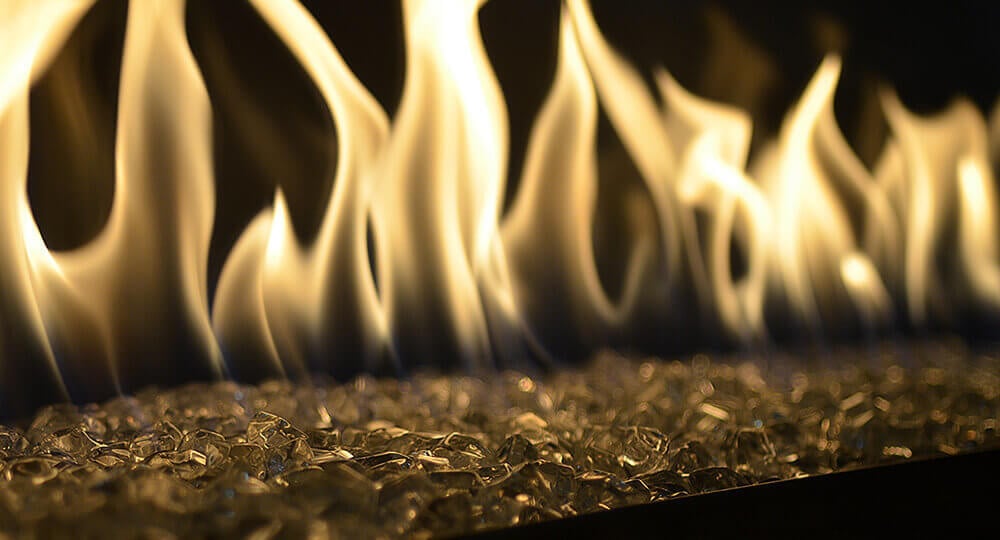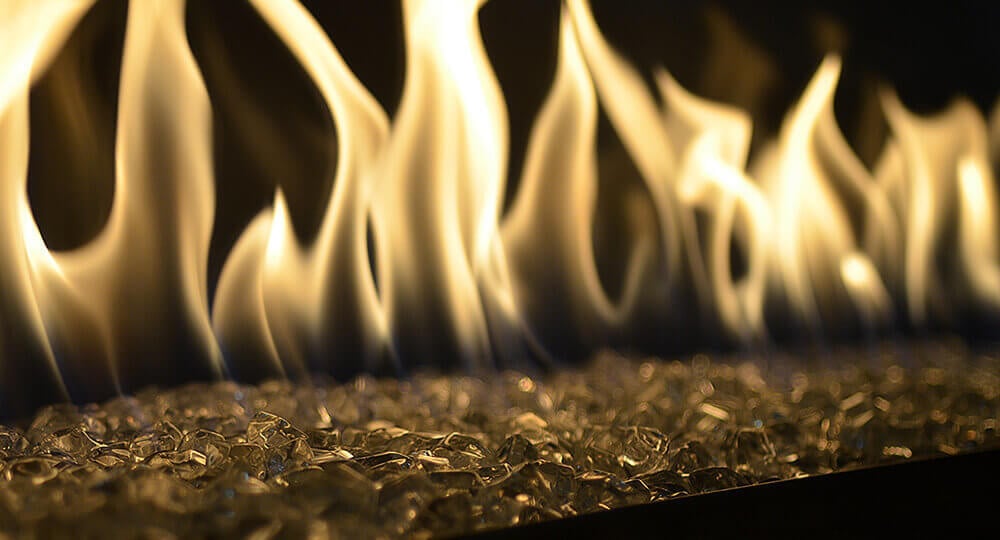 Our History
1976: The Days Before Gas Fireplaces
In 1976, Montigo president and founder, Dan Binzer, started installing zero-clearance wood burning fireplaces for local builders in Vancouver, BC. Over the years, demand grew for a gas alternative, and Dan engineered and manufactured the first ever sandpan logset. The logset was installed in a zero-clearance wood burning fireplace shell, resulting in one of the first zero-clearance gas fireplaces on the market.
1985: Gas Fireplace Manufacturing Begins
Demand for gas grew rapidly, especially among multi-unit developments so Dan started a company called Canadian Heating that would offer full service design, engineering and manufacturing for gas fireplaces. Under the Montigo brand, Canadian Heating began manufacturing and selling a wide selection of zero-clearance gas fireplaces throughout Canada and in 1985, development began for the latest and greatest in gas fireplace technology – direct venting.
1994: Manufacturing Excellence Is Achieved
Development and advancement of the gas fireplace continued over the years with continual developments to improve the efficiency of the fireplaces and perfected manufacturing processes to deliver an optimum fireplace each and every time – even for completely custom units.
Present: Montigo Leads the Way with Modern Fireplace Design
As one of the first to bring  a linear designed fireplace to market, Montigo now offers the largest selection of linear fireplaces demanded by designers, architects and homeowners wanting to create a modern and contemporary space.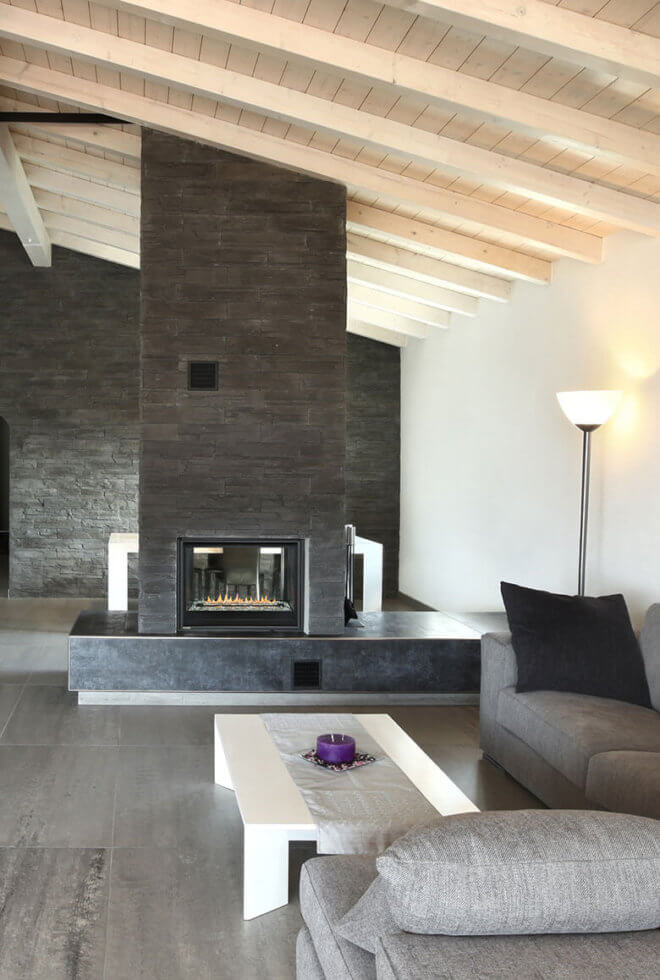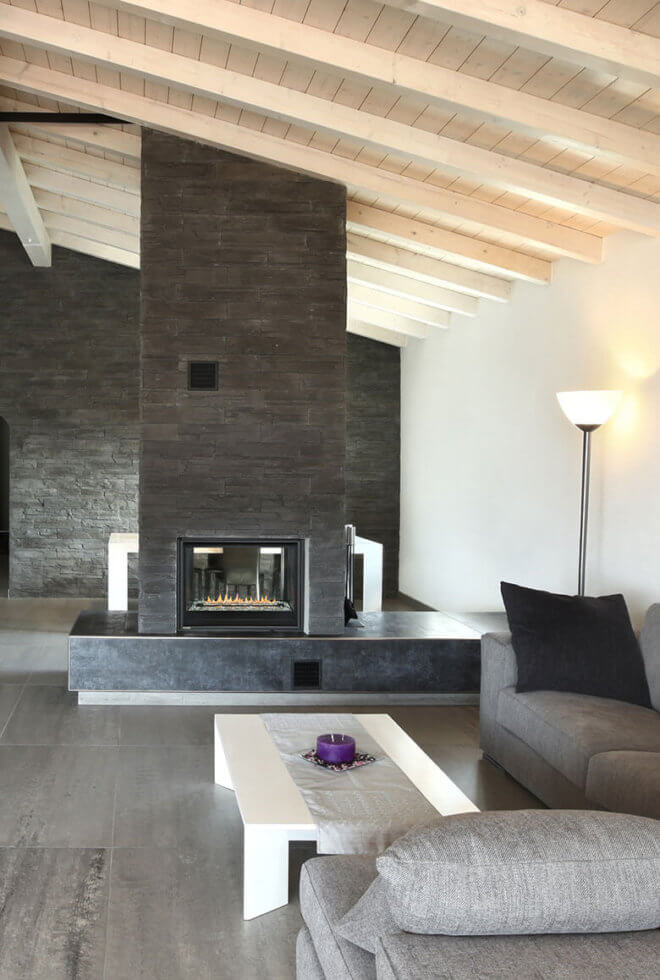 Technology
Montigo leads the industry in the development of new technologies to improve safety, enhance and work with the latest design styles, and increase performance.
Over the past 40 years, many of the inner components of each Montigo fireplace have been engineered and re-engineered, resulting in the most efficient operation and the nicest looking flame on the market.
COOL-Pack System
The glass temperatures on a gas fireplace typically range ±500˚F. Even momentary contact at these extreme temperatures would result in serious burns to the skin.
Montigo's patented COOL-Pack and Power COOL-Pack glass technologies have been designed to significantly increase safety by maintaining glass temperatures as low as 115˚F (46˚C).
COOL-Pack technology makes it safe to touch the glass, reducing associated liability risks for the property owner.
CSA Certification
All Montigo manufacturing processes have been perfected to ensure consistent operation, efficiency, and flame.
With Montigo's on-site lab, every standard Montigo fireplace is manufactured, tested and certified to meet stringent CSA guidelines, ensuring optimum quality, performance, and safety. Every custom engineered commercial fireplace can be CSA certified if the client requires documentation for building codes and public safety requirements.
Unlike independent custom fireplace manufacturers, all Montigo fireplaces are built using CSA certified components and manufacturing processes.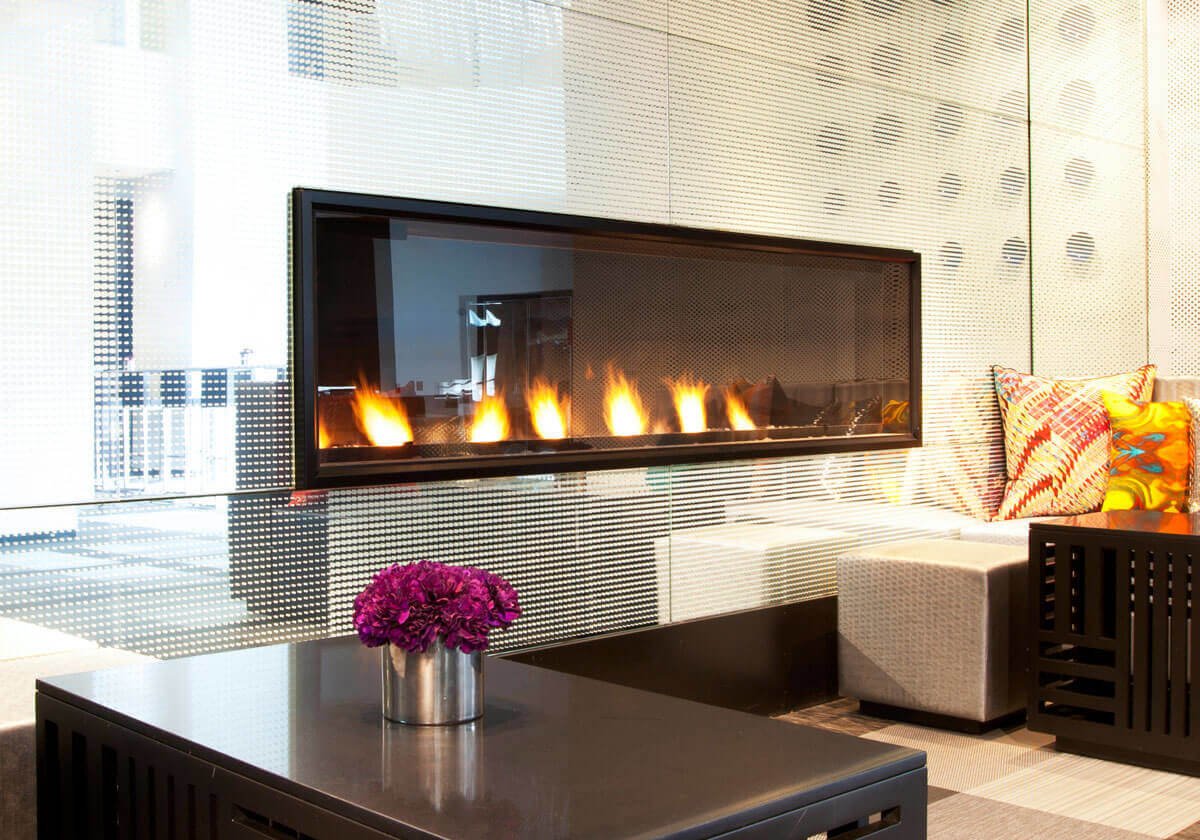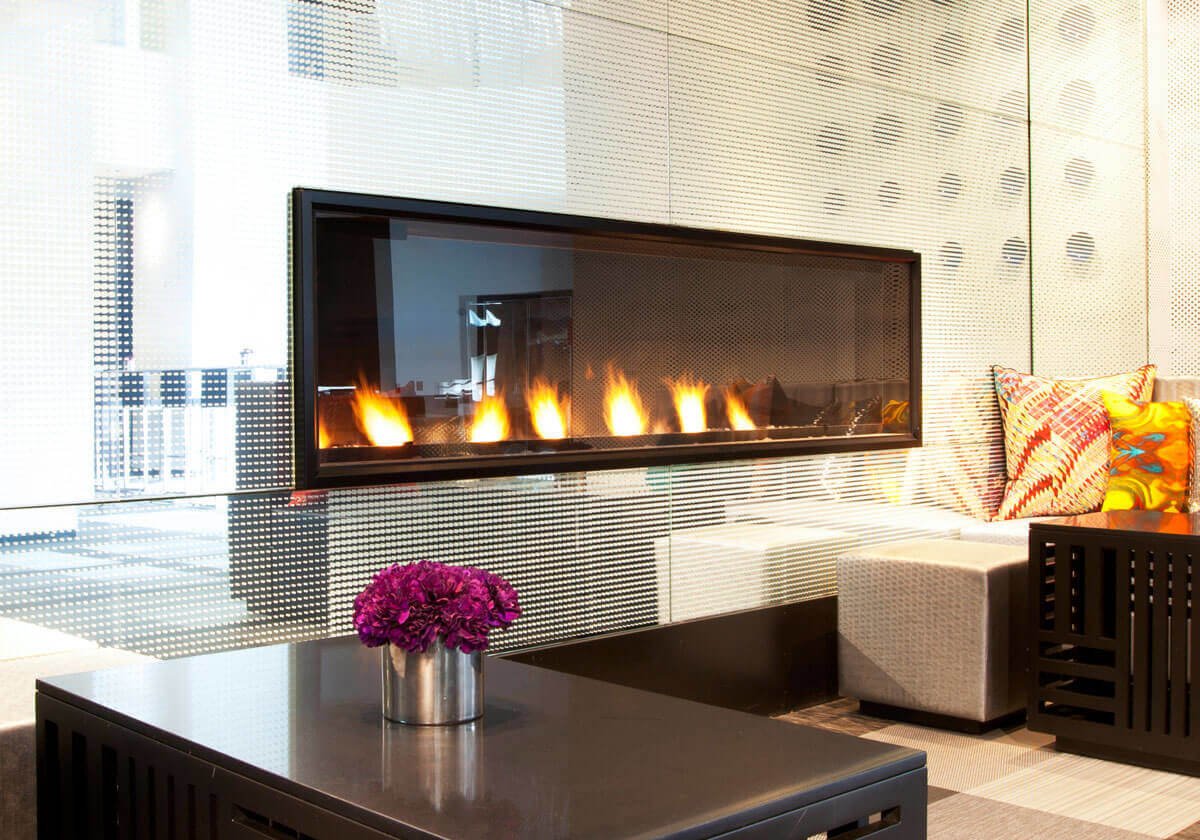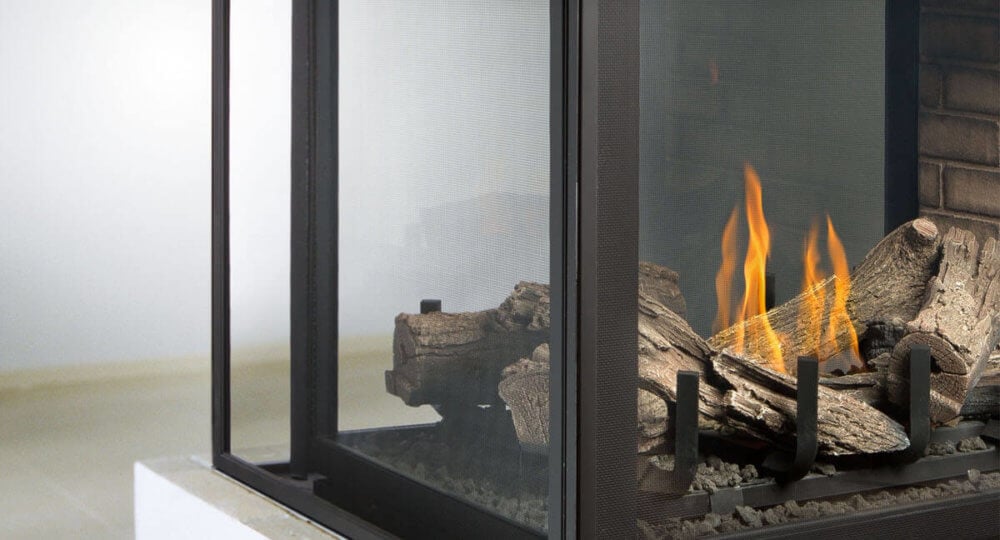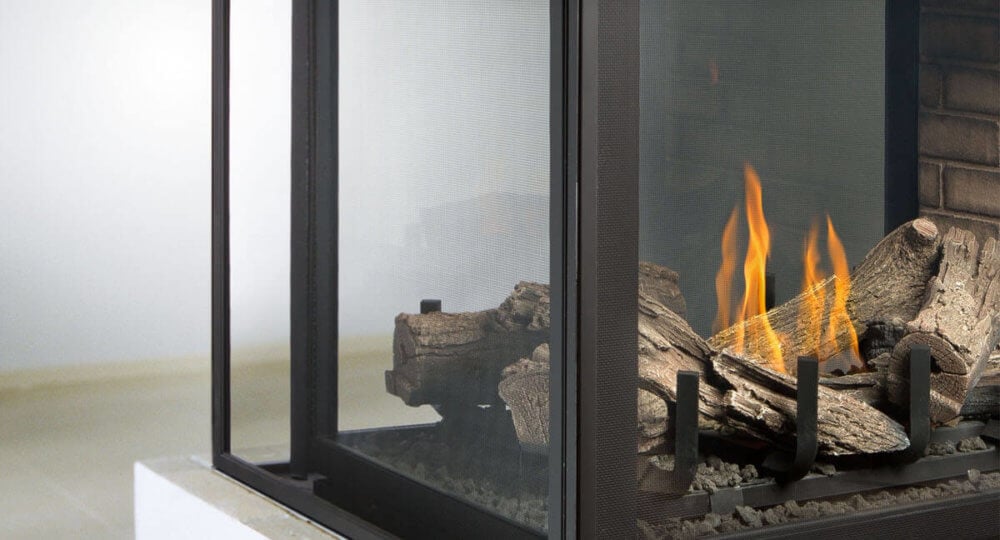 Design
Unlimited Installation Possibilities
Architects, designers, and homeowners alike, will appreciate the ability to feature fire in just about any location. With our proprietary power venting system and team of expert engineers, a Montigo fireplace can be installed anywhere – even well beyond 500ft away from the closest venting location!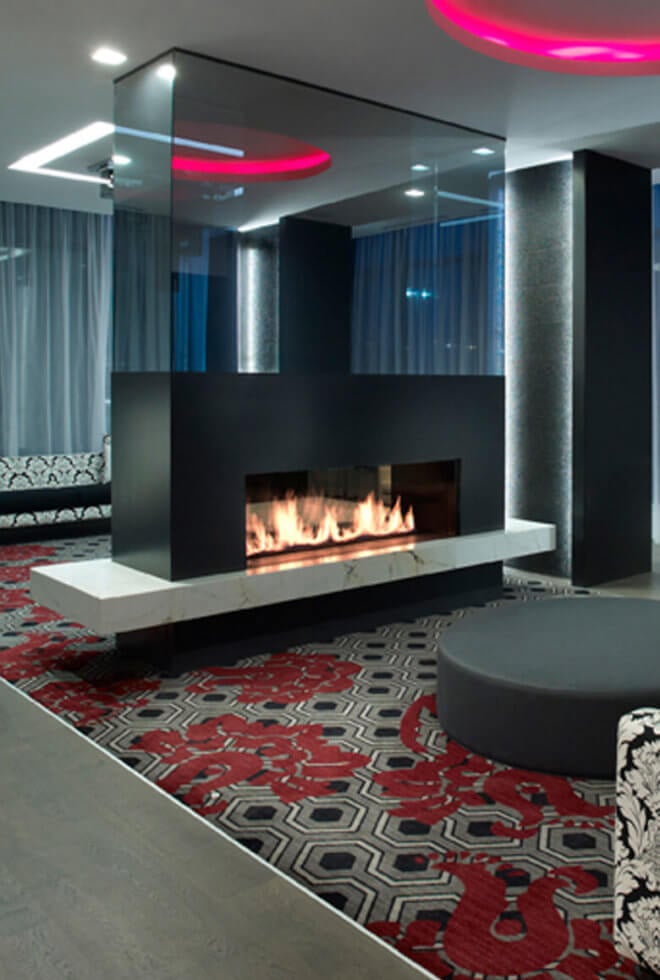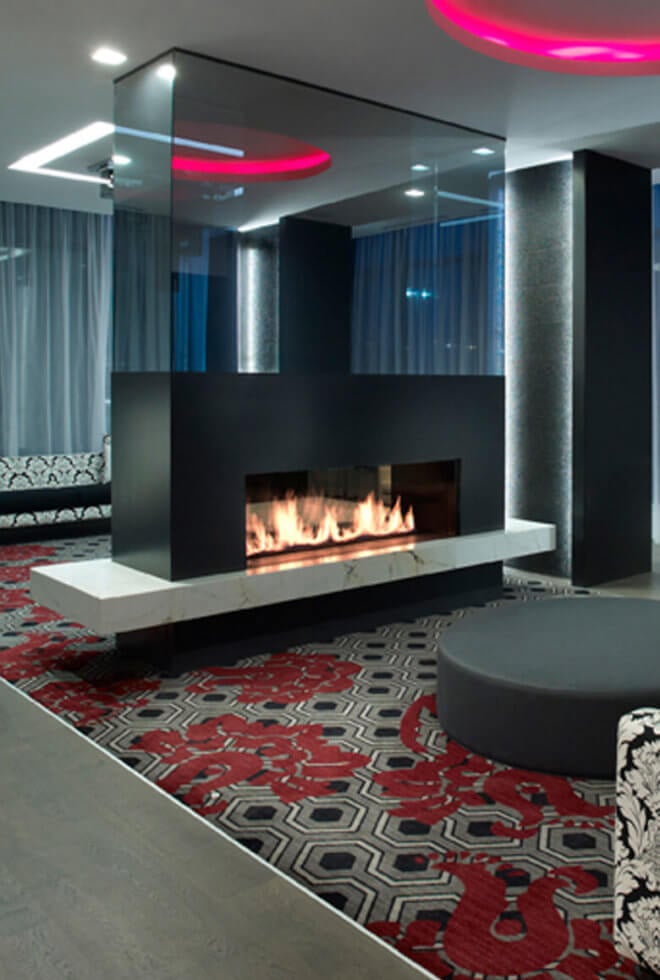 Choice of Burn Unit Style
With most of our traditional series Montigo fireplaces, you have the option of four different burn units. These include our Builder's Logset, Deluxe Logset, Linear Burner, and River Rock Burner.
Louver Termination System
If you're designing a multi-unit building, you will appreciate Montigo's expertise in termination systems and especially their latest development – the Louver Termination System. With this product there is no visible exterior venting!
Performance
Residential & Commercial Power Venting
Power venting is a great system that enables you to install a fireplace just about anywhere! You no longer need to locate your fireplace near an exterior wall or have a vertical chimney. You can locate your fireplace wherever you like, running venting in any direction with the assistance of fans to move the air through and eventually out of the building.
With power venting, Montigo is also able to increase the BTU of the fireplace to provide you with more flame than a non-power vented system.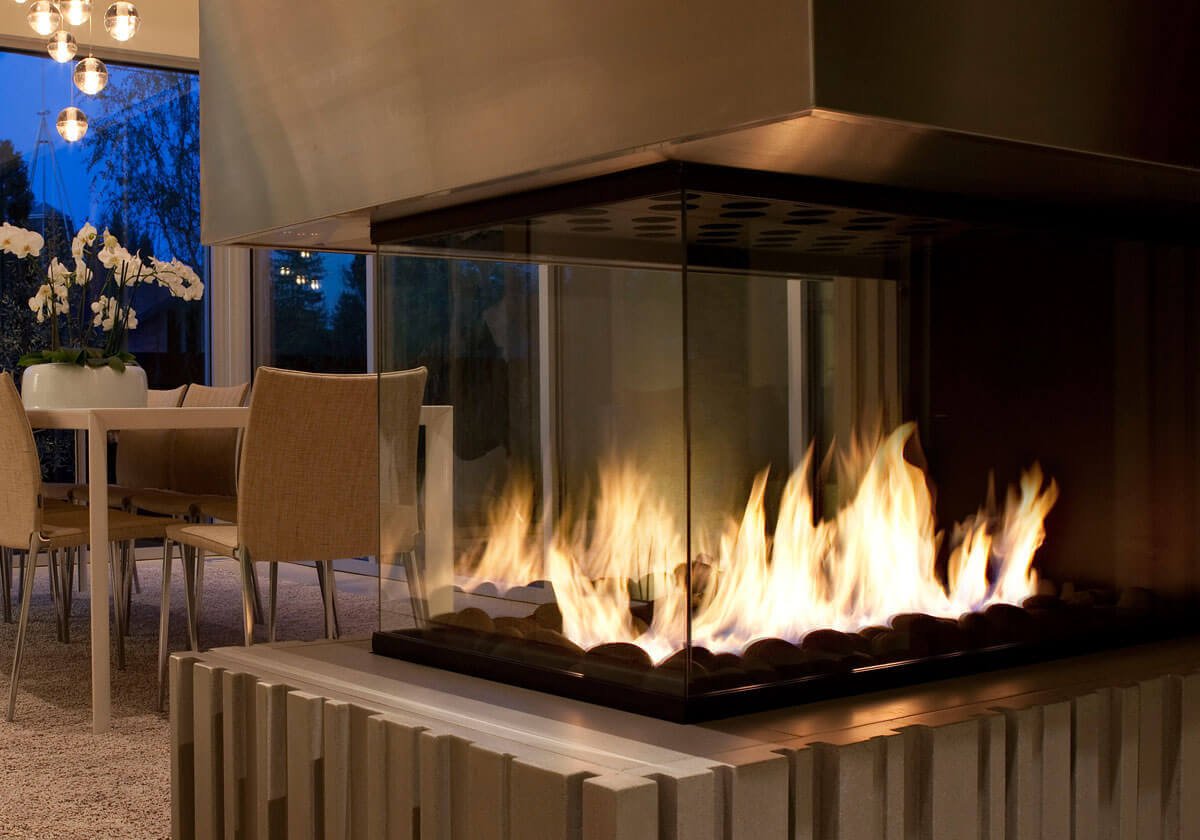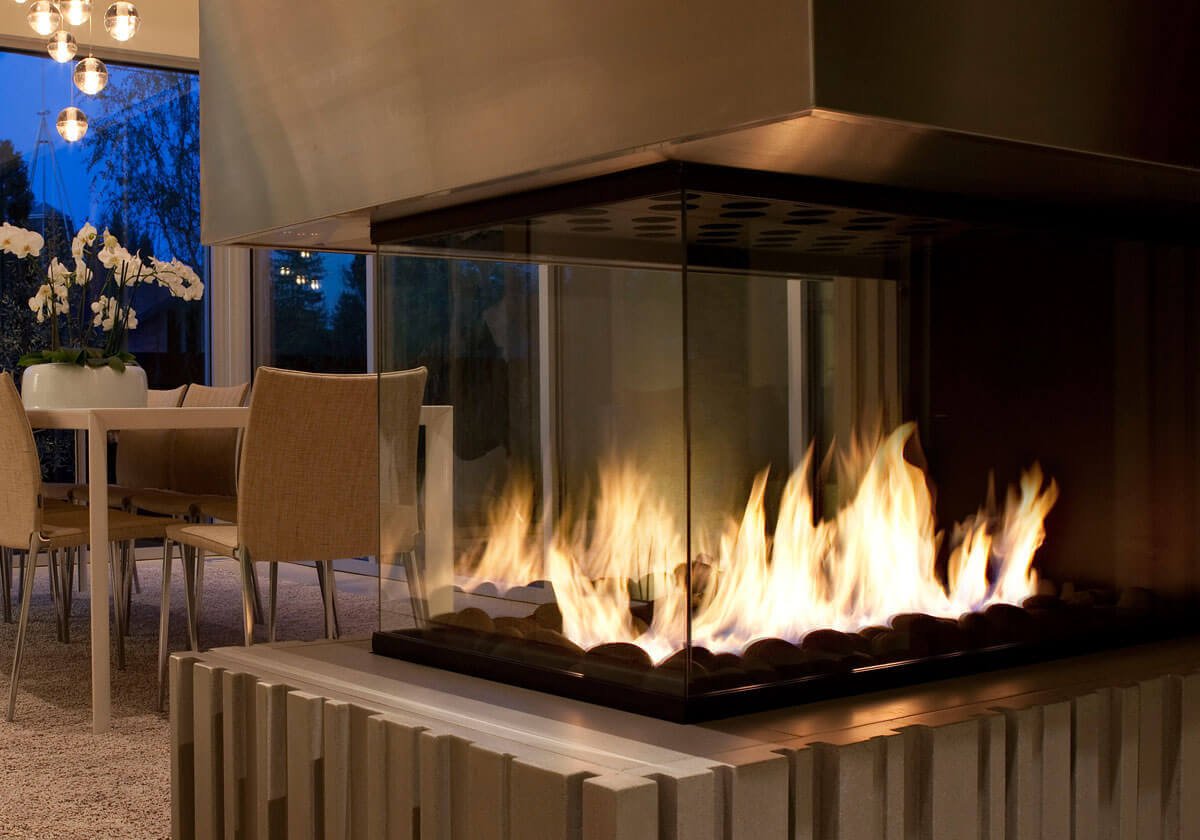 Compact Installation Parameters
When it comes to installation, Montigo designs and engineers each fireplace to have the most compact installation parameters. This means less confining installation parameters behind the fireplace wall.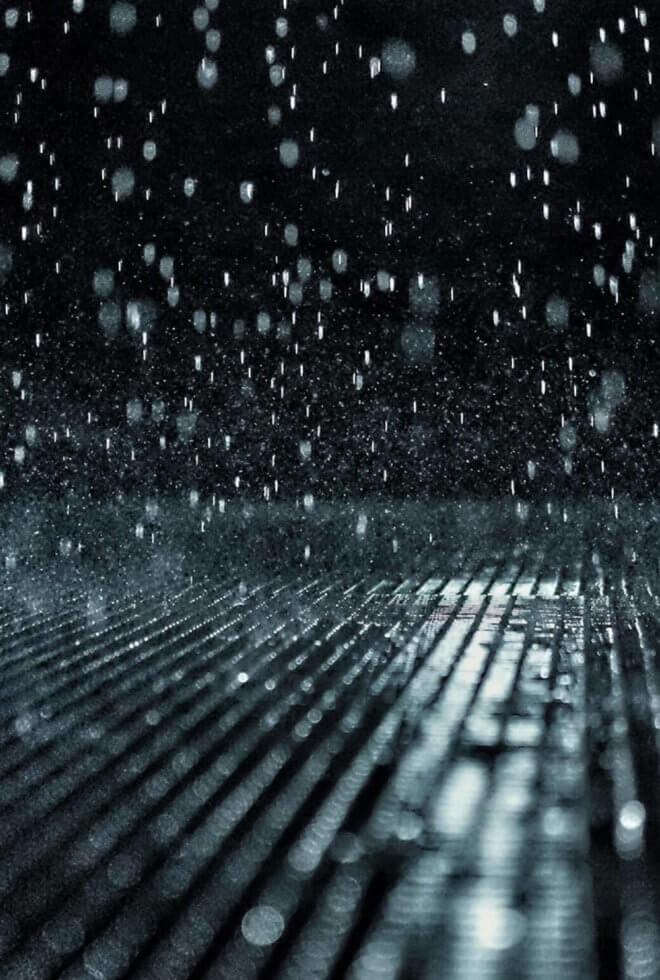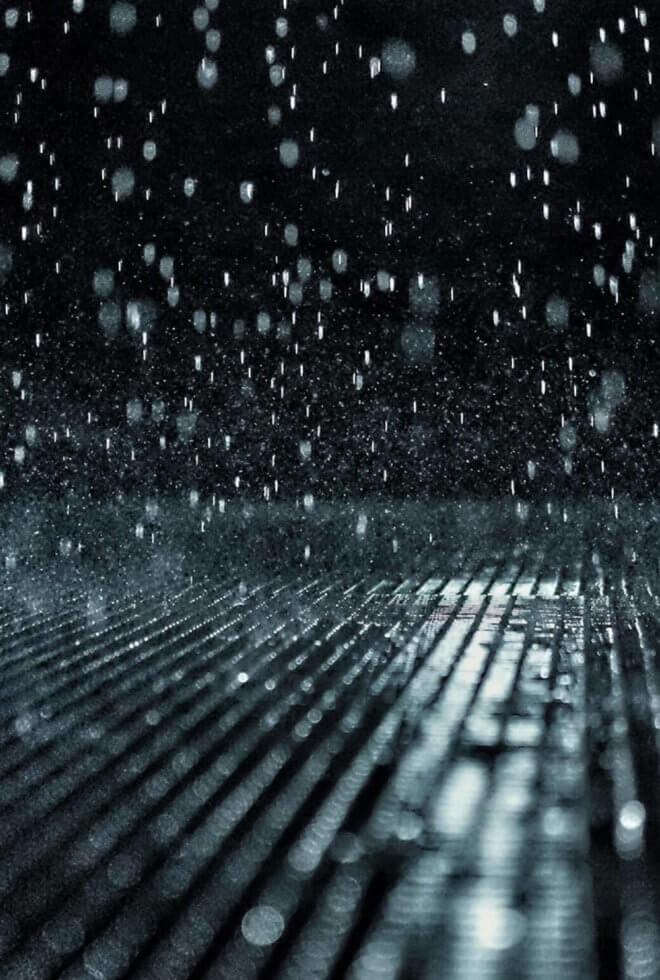 Rain & Wind Tested Termination Systems
Montigo designs and manufactures an extensive line of termination systems. They are always designed with aesthetics and function in mind. In addition to our invisible louvered termination system for multi-unit commercial applications, Montigo is the only manufacturer with termination systems that have passed the rain and wind test – vitally important in wet, coastal regions such as the Pacific Northwest.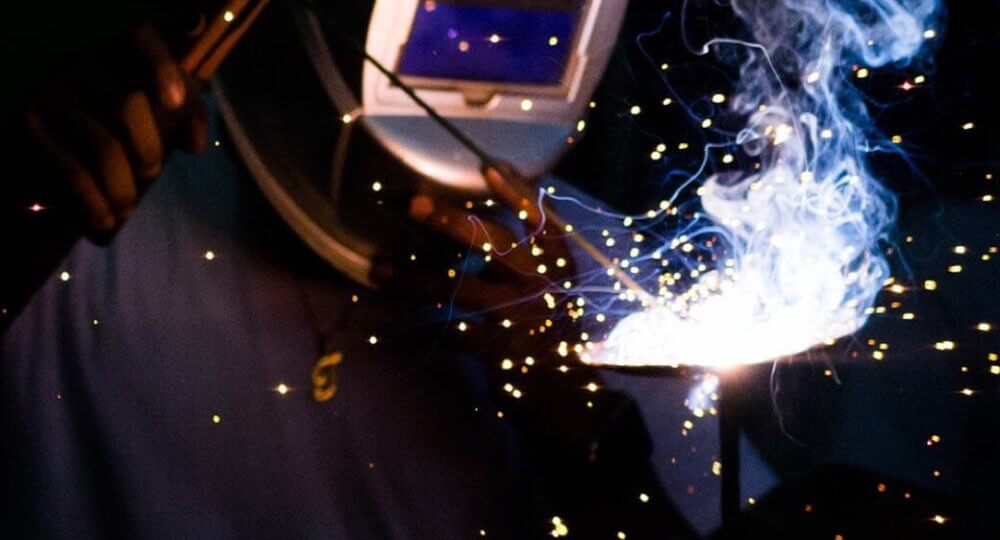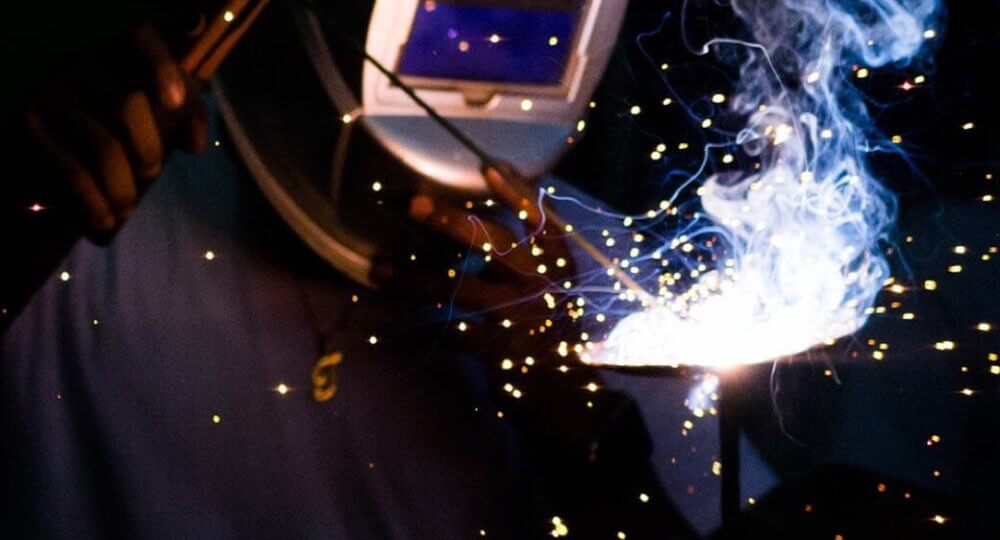 Manufacturing
With the unique combination of leading edge design and engineering, combined with perfected manufacturing processes you can count on every Montigo gas fireplaces to work as well as they look.
Canadian & US Manufacturing Facilities
Montigo operates manufacturing facilities in Canada and the United States. CSA Certified stock fireplaces are manufactured in the US and Canadian plant, and custom engineered fireplaces are produced in Canada. This ensures efficient delivery of product throughout North America.
Professional Installation
All Montigo fireplaces are installed by a certified dealer in your area. Montigo's team of engineers and installation specialists work with each dealer to ensure each fireplace is installed efficiently.
We now work with architects, designers and dealers throughout North America and around the world to bring Montigo's warmth and beauty to any commercial and residential space.