A Direct Vent Chimney Shroud Combines Form with Function
A chimney shroud is a great way to disguise an unsightly gas fireplace termination and make it more aesthetically pleasing. But more than a purely decorative addition to any roof, a shroud also aids in keeping out weather and wildlife.
If the exterior of your home has a very distinctive style, a shroud can be designed to complement the home using specific shapes and paint colors.
Today we are sharing a few best practices for adding a chimney shroud over a direct vent roof termination. Please keep in mind that these are loose guidelines. Local codes, home design, and common sense should also be taken into account.
Tapered Open Top Shroud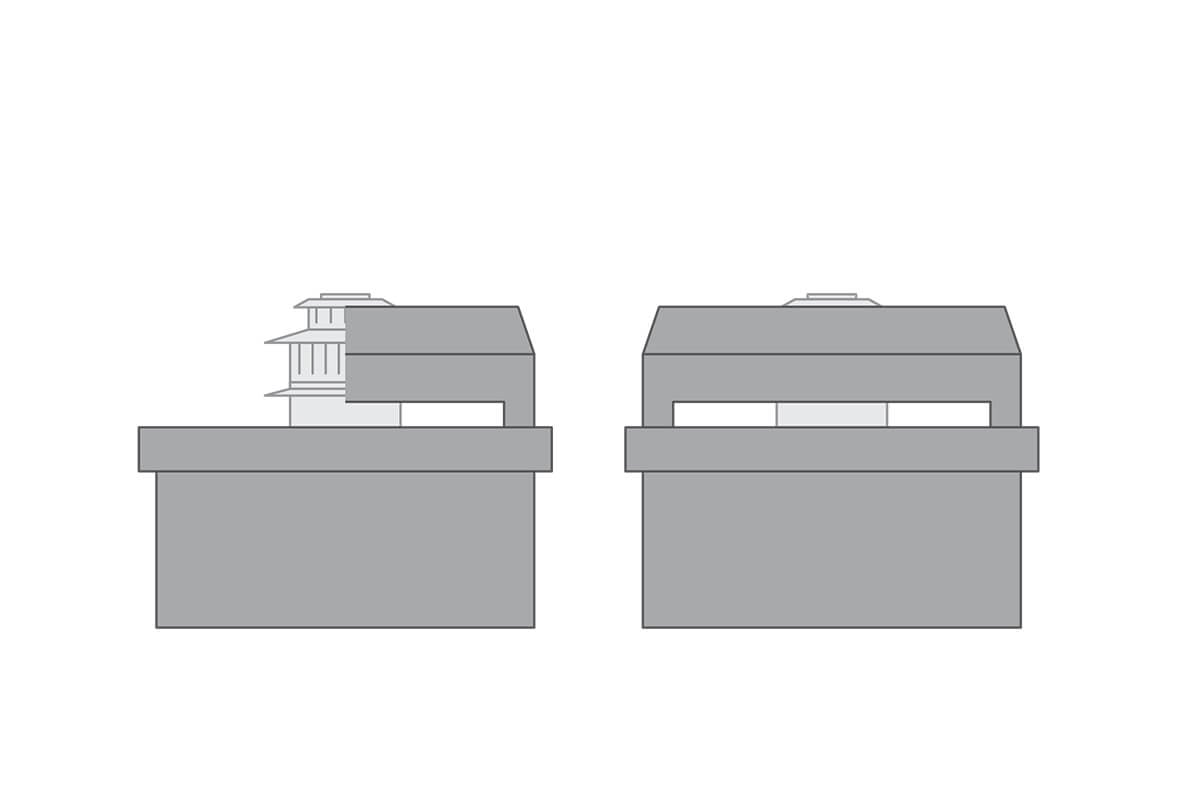 A tapered chimney shroud can cause choking issues if the vent is too closed off. Following some minimum measurement guidelines can help prevent this issue. Keep the minimum shroud base dimension at 26″ x 26″ and the minimum tapered top dimension at 16″ x 16″.
Leave a gap at the base of the shroud to provide a pathway for fresh air intake.
Louvered/Meshed Sides with Open Top Shroud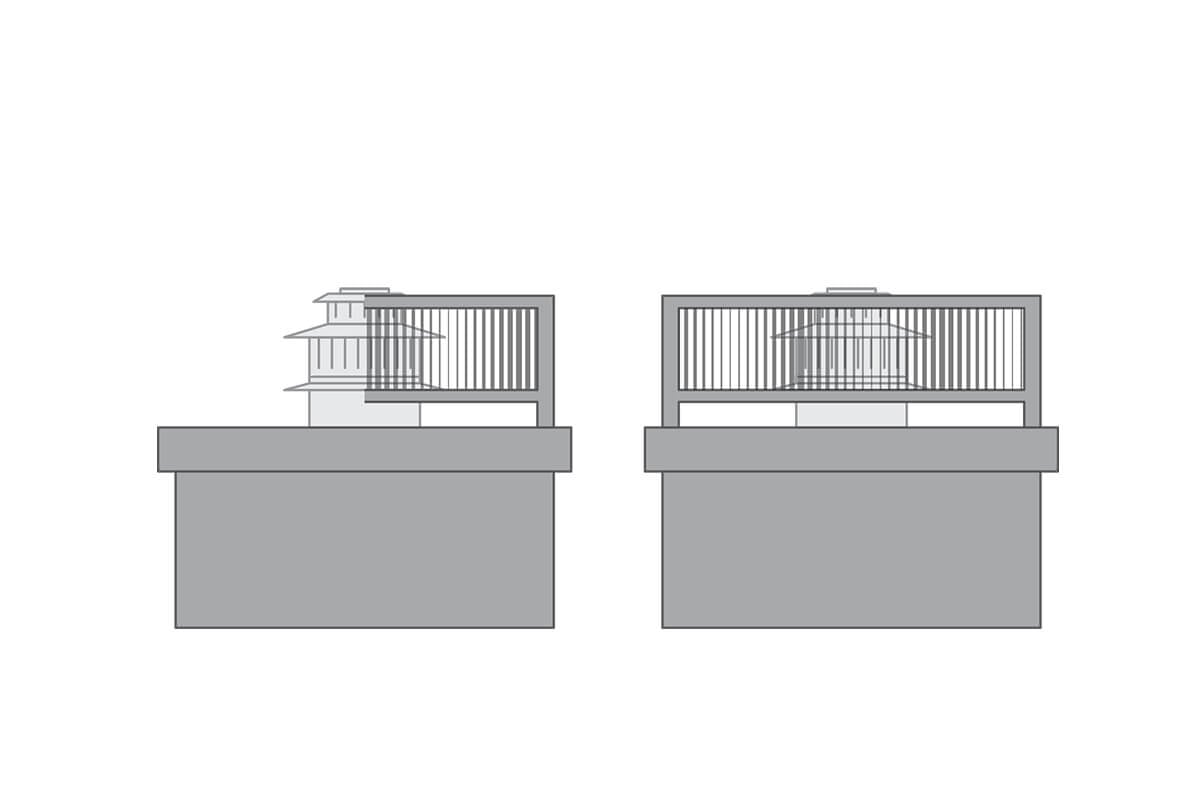 The combination of an open top with breathable sides means that this chimney shroud design is solely visual and not for weatherproofing. Similar to a privacy screen, the louvers can be angled to conceal a termination vent when viewed from the ground.
Louvered/Meshed Sides with Mesh Top Shroud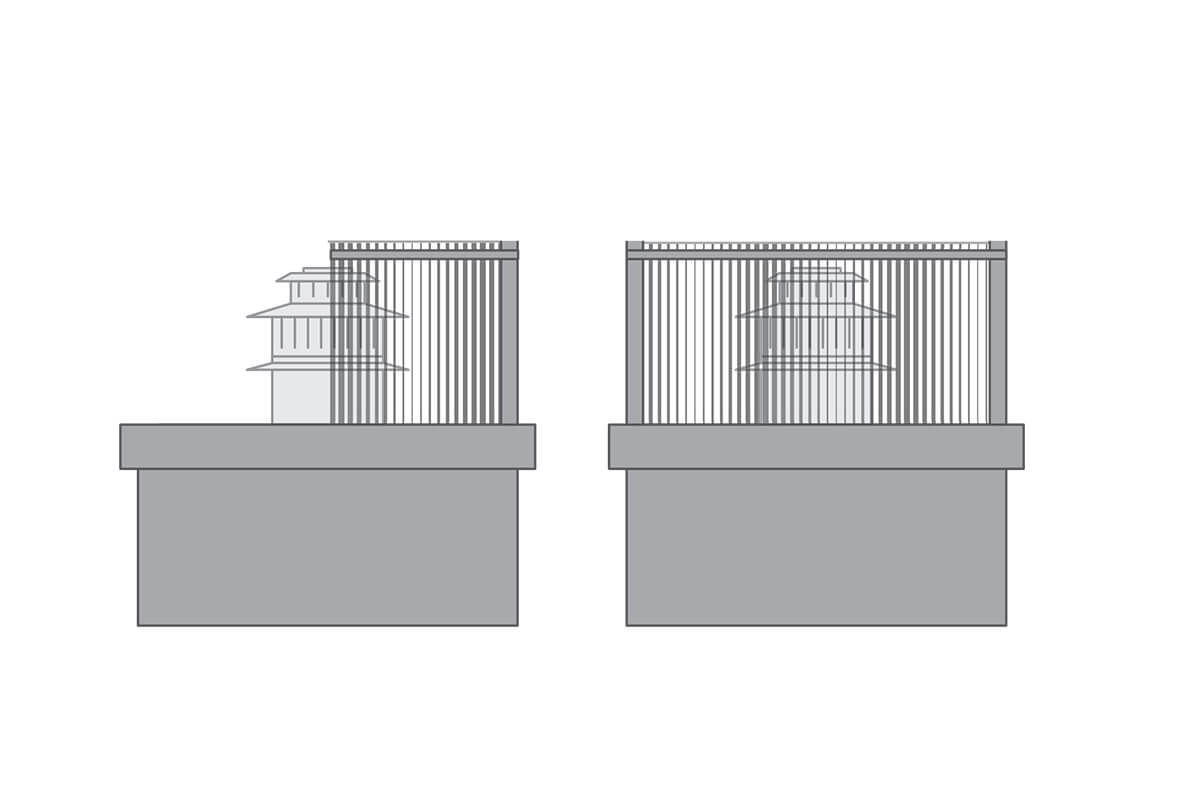 The addition of a mesh top to a louvered or mesh side shroud design can aid in preventing leaves and wildlife from interfering with the termination. The use of 1/2″ x 1/2″ wire mesh is recommended.
Keep in mind that this design does not provide much in the way of weather protection.
Louvered Sides with Solid Top Shroud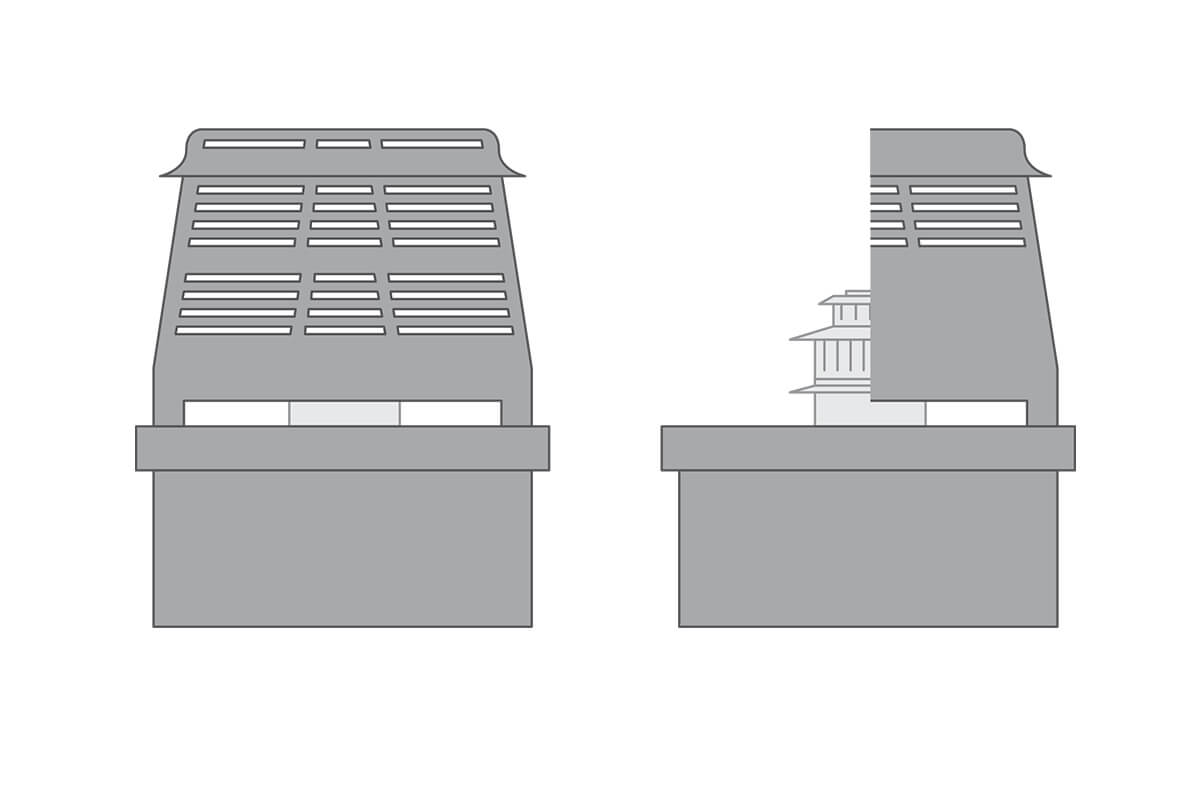 A chimney shroud with a solid top is the ultimate solution if you want to maximize weather proofing. This design is especially effective in areas where snowfall would otherwise build up and impede the vent.
This shroud design presents an additional clearance to abide by though. You must provide a minimum 2-foot clearance from the top of the vent to the top of the shroud. In addition, you need to assure that the top of the shroud is capable of ventilating the flue gasses and is not trapping them in the top.
Shroud Design Best Practices
Ventilation is the number one priority. Ensure that the shroud design will not impede the ventilation or make access to the termination difficult.
Shrouds designed to keep weather out can occasionally create a build up of debris such as snow and leaves. Inspect the shroud often and be sure to remove anything that may impede the fireplace.
No matter the shroud design, ensure that an adequate water drainage path is provided.
Ensure that access to the roof termination is still possible, to allow for routine inspections and maintenance.
For more information on termination and venting, please visit the product manuals page on our website.