Phenom
PL52DF Residential Fireplace
Phenom Basic
Standard:
Concealed burner with Ice fireglass, Comes with Proflame 2 BASIC control system
Options:
Surrounds in satin black or stainless steel, Speckled stones, driftwood, glass media, Multi-function remote control, Remote controlled fans, Black porcelain liner, Battery backup
Specs at-a-glance:
Max BTU (NG)

40,000
Framing Width

52"
Framing Height

37 1/2"
Framing Depth

24 1/2"
Glass Opening Width

47"
Glass Opening Height

21 3/4"
Inner Vent Size

5
Outer Vent Size

8
Commercial

No
Customizable

No
It Starts with a Spark
Introducing the PHENOM, a modern marvel of simplicity and elegance in the world of gas fireplaces. The PHENOM brings a contemporary touch to any living space, combining sleek design with efficient functionality. Its clean lines and minimalist aesthetic make it an eye-catching centerpiece, adding a touch of sophistication to both classic and modern interiors. The flames dance gracefully behind a micro mesh screen, creating a mesmerizing visual display that instantly elevates the ambiance of any room. With its easy-to-use controls, users can manually adjust the heat output, customizing the warmth to suit their preferences and ensuring a comfortable environment during colder months.
Safety and efficiency are at the core of the design. Equipped with the latest safety features, including a thermocouple flame monitoring system, users can enjoy the beauty of a flickering fire with peace of mind. The contemporary design extends to its construction, featuring premium materials that ensure durability and long-lasting performance. Whether it's a cozy living room or a chic lounge, the PHENOM gas fireplace is the perfect blend of style and practicality, adding a touch of sophistication and warmth to any contemporary setting.
---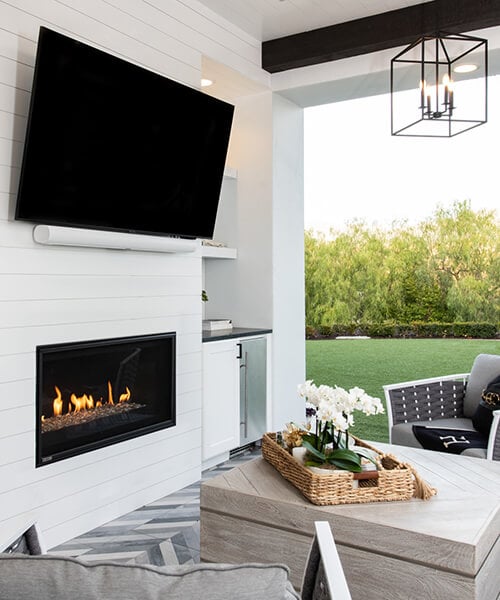 A Direct Vent Gas Fireplace Classic
Great design is timeless. The PHENOM Series single sided direct vent gas fireplace is the true definition of this phrase as we are still seeing fresh examples of interior designers using the the Phenom fireplace in multiple projects.
---
Fireplace Design Inspiration
Hottest Trends in Fireplace Design
Whether you want to freshen up an existing fireplace with a change of mantel, a bit of paint, a full design overhaul, or replace the unit and create a masterpiece. There are a lot of ways to upgrade and endless materials to choose from.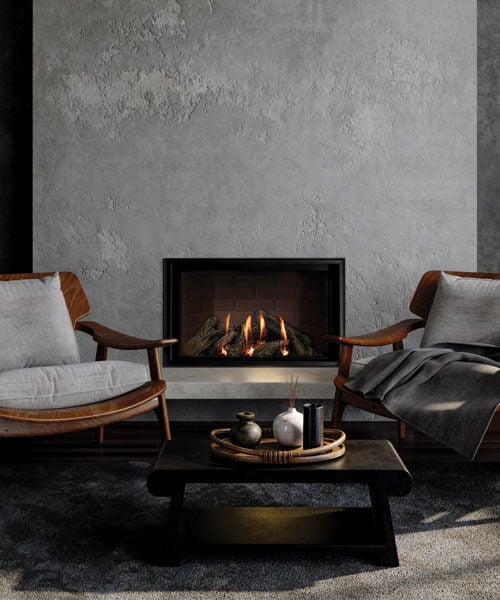 ---