Make a Bold Statement with the DELRAY Square
Introducing a new size in the DELRAY Square gas fireplace series – The 34″ DRSQ34 basic and DRSQ34-2 full load.
DELRAY Square is the gas fireplace that you can redesign anytime! Now available in 34″, 38″, 42″, and 46″ sizes, this ultra-flexible gas fireplace features sleek contemporary styling and a small footprint that's perfect for new construction and retrofit installations with minimal impact to floor space.
The DELRAY Square's revolutionary universal burner system is not only convertible from natural gas to propane, but can switch from traditional to contemporary burner media scenes without changing the burner system. That means you can swap out your classic logs for modern glass in the same fireplace.
Additional features that include heat management systems and trim kits make this gas fireplace the most flexible on the market.
---
Make a Bold Statement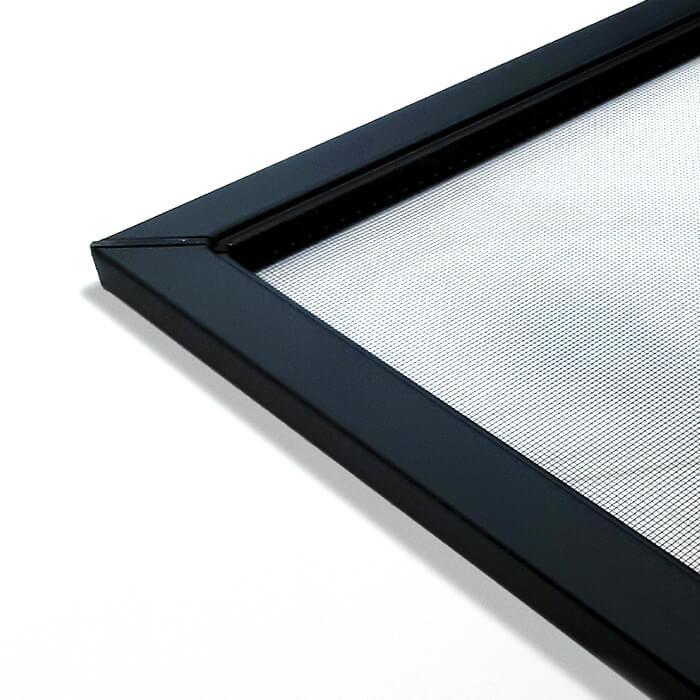 Micro Mesh Safety Screen
Fully loaded DELRAY Square units feature a micro mesh safety screen. Micro‑woven steel mesh with the same tensile strength as our standard screen creates a safety barrier that's practically invisible.
Trim Kits
For ledgestone and other uneven finishing materials. This slim finishing kit connects directly to the fireplace frame to conceal a rough finished edge.
These kits are adjustable and can cover finishing depths up to 2″.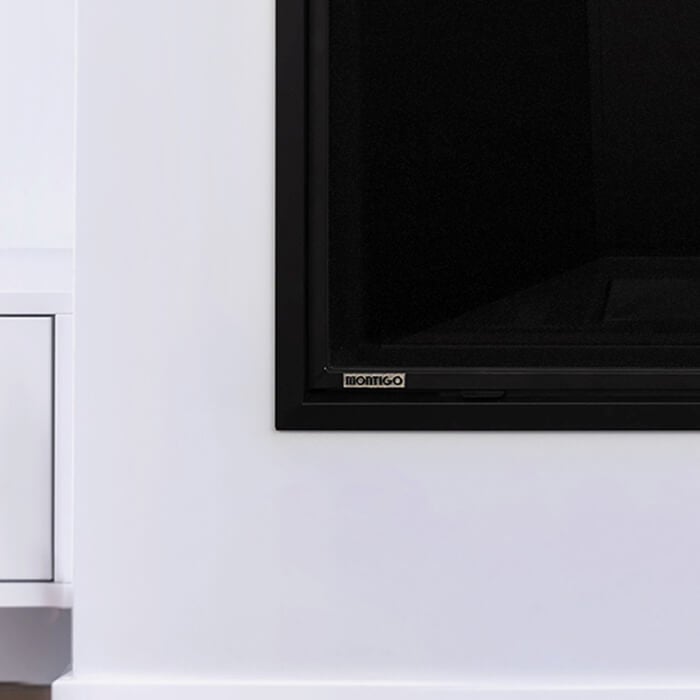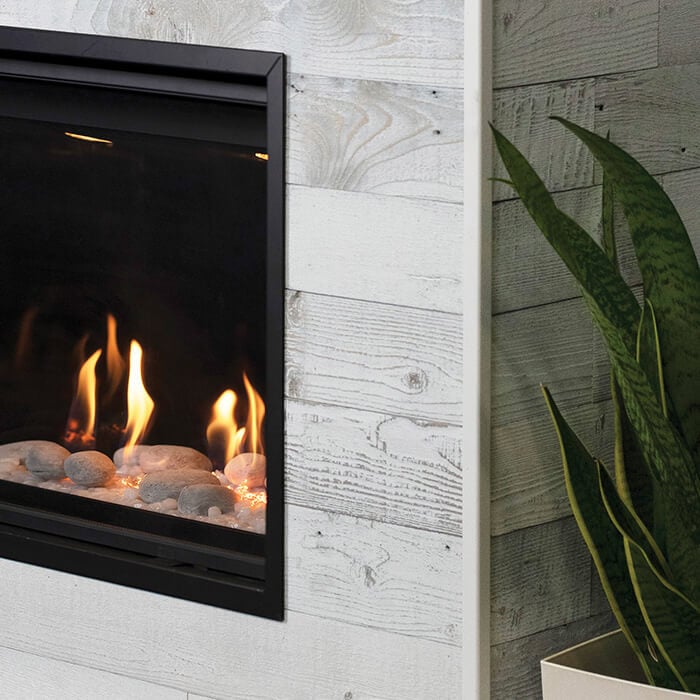 Combustible Facing
Our unique firebox design allows for installing a combustible wood facing right down to the glass opening.
---
Full Load Standard Items & Optional Accessories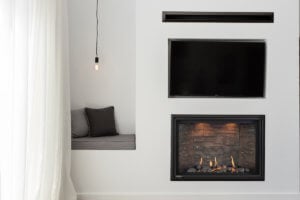 Features
Easily convert from contemporary to traditional looks while using the same burner
Meets requirements for efficiency rebates
Field propane convertible
Convertible to co-linear
Mobile home compatible
Standard
Concealed universal burner
Multi-function remote
Remote Hi-Lo flame control
Remote controlled fans
Micro mesh safety screen
Battery backup
Halogen downlighting
Options
Heat management
Adjustable trim kits
Traditional logsets
Contemporary scenes
Traditional and
contemporary liners
Propane conversion kit
Speckled stones, glass media
WiFi phone app control
---
Basic Standard Items & Optional Accessories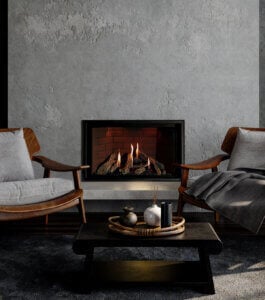 Features
Easily convert from contemporary to traditional looks while using the same burner
Meets requirements for efficiency rebates
Field propane convertible
Convertible to co-linear
Mobile home compatible
Standard
Concealed universal burner
Manual Hi-Lo flame control
Options
Heat management
Adjustable trim kits
Remote control
Fans
Micro mesh safety screen
Traditional and
contemporary liners
Propane conversion kit
Battery backup
Traditional logsets
Contemporary scenes
Speckled stones, glass media