Truly the Art of Fireplaces…
The principles of true art is not to portray, but to evoke. ~ Jerzy Kosinski
While a twenty foot wide wall of flames or a towering traditional logset can already create an awe inspiring display on its own, fire can also be used as an artistic medium to further enhance an eye-catching centerpiece in any environment.
Custom Fireplace Art
We are happy to work with an artist or industrial designer of your choosing to incorporate any style of sculpture into our custom fireplaces.
On the right, the lobby of the JW Marriott hotel in Austin, TX is home to an abstract fireplace art sculpture of flying bats enclosed in a  custom C4W14 fireplace.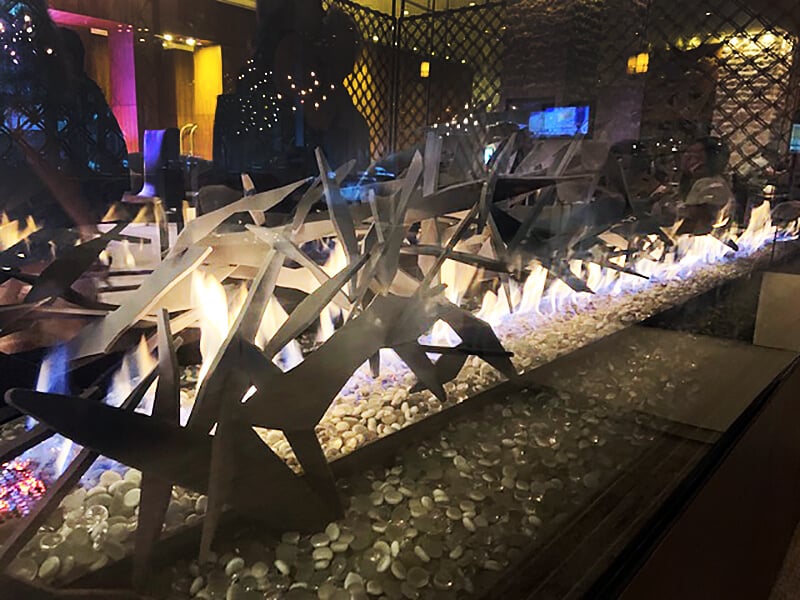 Shown below, the Marriott in downtown Indianapolis features an abstract sculpture that runs the full length of a custom C4W12 fireplace.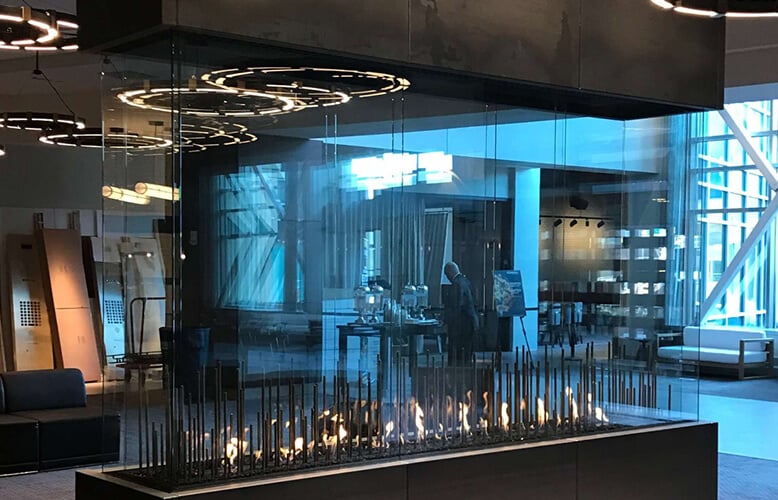 Custom Burner Media
Fireplace art isn't restricted to actual art. If you have your heart set on some custom burner media, our CSA certified testing team are able to guide you. Please inquire about a special media such as the decorative glass forms shown here.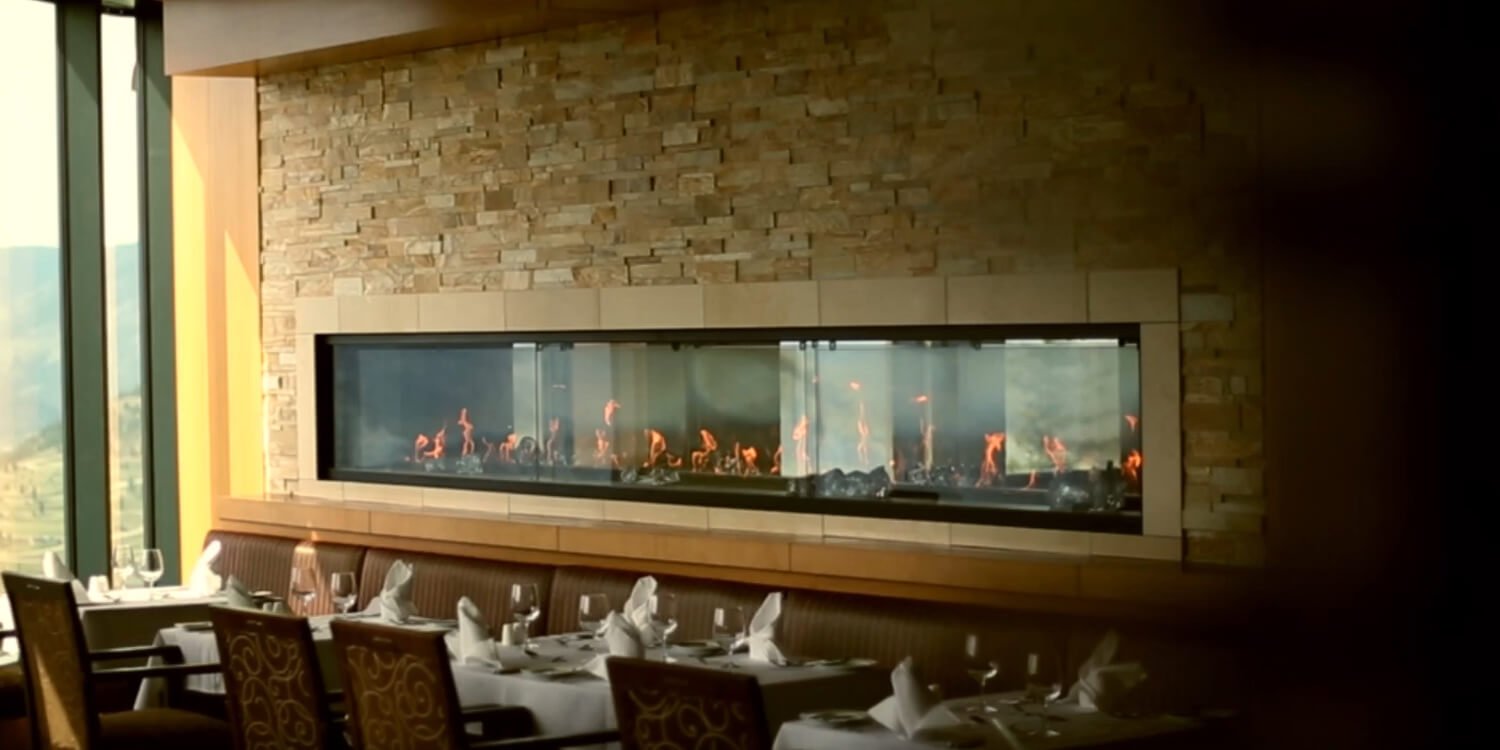 Custom Firebox Logo
Whether you seek a simple company logo or a decorative panel, Montigo can create a dimensional decorative refractory sure to amaze.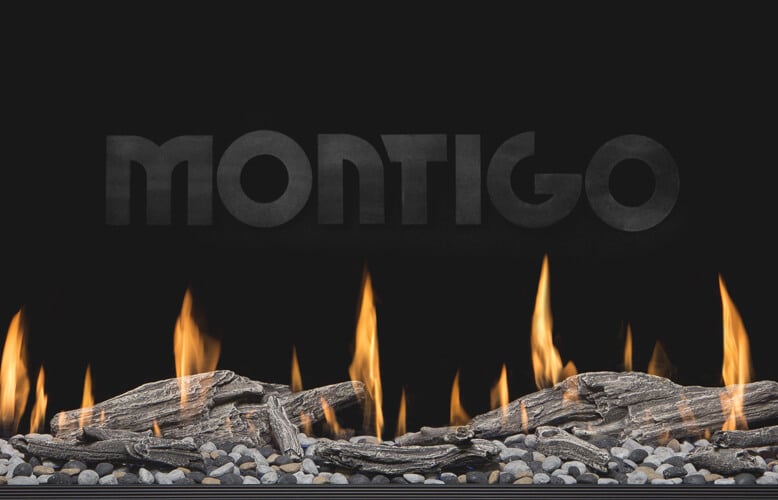 Firebox Finishing
Montigo can supply a masonry mesh surface for the inside of the firebox of our commercial fireplaces. This provides a blank canvas for your choice of mason to make the finishing touches to your masterpiece.
The fireplace featured at the right and below is a custom commercial BF156 installed in the aptly named great room at the Gaylord Rockies Resort in Denver, CO.
Wherever your imagination takes you during the design process, Montigo can work with you to bring that vision to life. Fireplace art is the art of fireplaces.
Montigo works closely with architects and designers to engineer, handcraft and install awe-inspiring, bespoke fireplaces for one-of-a-kind spaces. We collaborate with you to create a sense of space with our fireplaces.
For more information on working with Montigo's Custom Commercial team to design the perfect fireplace for your project, visit the Professionals Resource Center.