Custom Commercial Fireplaces FAQ
Q: What is a custom commercial fireplace?
A: A Montigo custom commercial fireplace is a heavy-duty appliance engineered to be run for extended periods of time in a commercial environment or public space.
Q: Do these types of fireplaces produce heat?
A: No. Custom commercial fireplaces are decorative appliances only and do not provide any heat to the room.
Q: Are Montigo's custom commercial fireplaces UL listed?
A: All of our fireplaces are certified in-house to CSA standards for installation throughout Canada, the USA, and many other countries around the world. Indoor units are tested to ANSI Z21.50/CSA 2.22 Vented Gas Fireplaces standard. Outdoor units are tested to ANSI Z21.97/CSA 2.41 Outdoor Decorative Gas Appliances standard.
Q: Does Montigo offer wood burning/biofuel/electric fireplaces?
A: No, Montigo custom commercial fireplaces are only available in Natural Gas and Liquid Propane.
Q: Can Montigo fireplaces be converted to Propane?
A: Yes, please contact your local Montigo Authorized Dealer for Propane conversions.
Q: Can I install a custom gas fireplace outdoors?
A: Yes, but it must be specifically designed for outdoor use. Our C View and BF models can either be made fully from stainless steel, and/or include window sealing kits for indoor/outdoor and fully outdoor applications. Fully outdoor applications still require an enclosure built around the fireplace.
Q: Who services Montigo fireplaces? How often should they be serviced?
A: Your local Custom Montigo Dealer will be available to service your fireplace. Often they will provide service agreements during installation and first start up for stress free maintenance schedules. Montigo recommends our Custom Commercial fireplaces be serviced once a year at a minimum. Most building managers prefer to have the glass cleaned more frequently.
Q: Can I buy a Commercial Montigo fireplace direct from the factory?
A: No, Custom Commercial fireplaces are sold through our network of local dealers that have been approved by Montigo to sell and install commercial grade fireplaces.
Q: What are BTUs?
A: British Thermal Units (BTUs), on a fireplace typically indicate how much gas will be required to run the fireplace and size of the flame produced. On a standard fireplace this would also indicate how much heat the fireplace produces.
Q: What is a vent free gas fireplace?
A: A vent free fireplace is a gas fireplace with no need for external venting/power venting. The entire intake and exhaust system is housed within the fireplace body itself.
Q: What does zero clearance mean?
A: A "zero clearance" fireplace means that the body of the fireplace has a zero clearance to combustibles requirement. Wood framing can be built right up to the fireplace body.
Q: What items can be pre-shipped?
A: Most external parts for our Custom Commercial fireplaces can be pre-shipped before the fireplace itself is ready. The power vent, control wire, COOL-Pack wire, damper wire, terminations, venting and dampers can all be pre-shipped.  This is helpful when working on a project with tight deadlines as the power vent can be shipped and installed on the roof (for example) before the fireplace is ready to ship.
For further questions, please contact our commercial fireplace team at the Pro Help Desk below.
---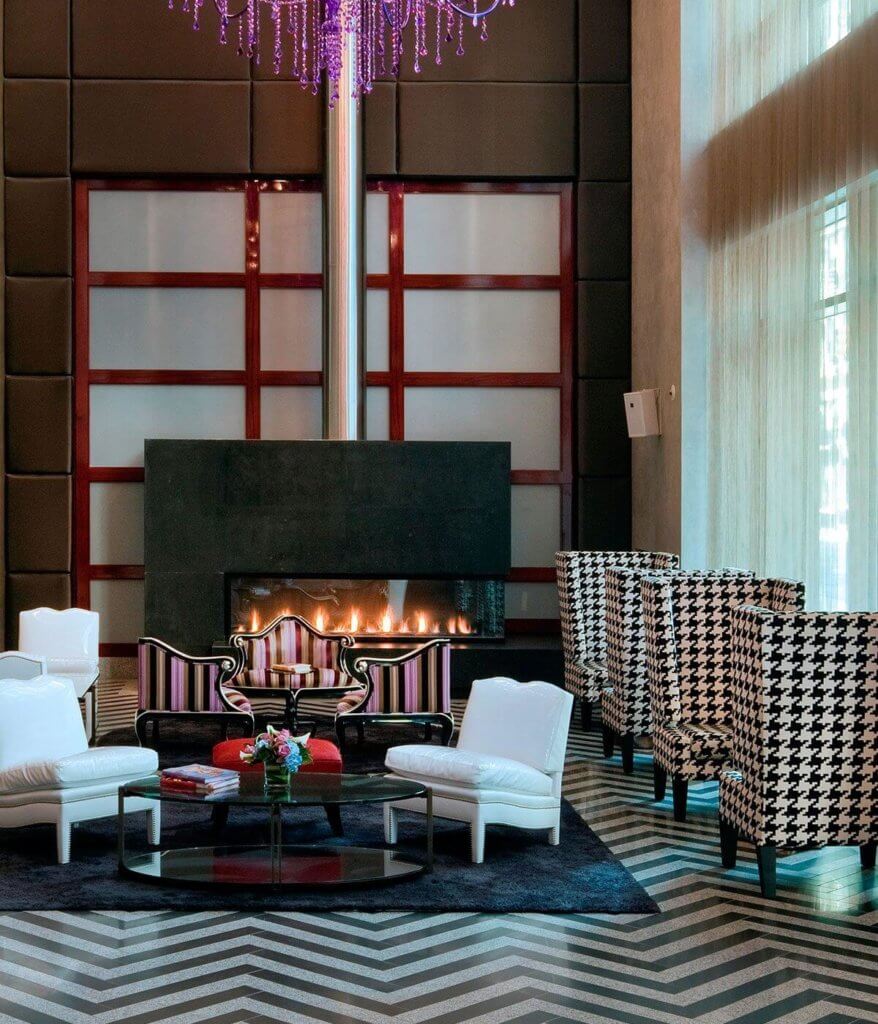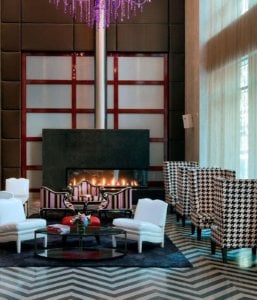 Pro Help Desk
SUPPORT FOR ARCHITECTS, BUILDERS, CONTRACTORS, DESIGNERS, AND REMODELING PROFESSIONALS
Need help finding the right hearth solution for your residential or commercial plans? Fill out the form below to submit a professional design, technical, or pricing query to Montigo's custom commercial engineering team.
If you are a homeowner/consumer looking for customer support please use our tech support form.