Specs at-a-glance:
Max BTU (NG)

100,000
Framing Width

101"
Framing Height

46"
Framing Depth

23 3/4"
Glass Opening Width

85 1/4"
Glass Opening Height

18 1/8"
Inner Vent Size

5
Outer Vent Size

10
Commercial

No
Customizable

No
A Masterpiece of Modern Luxury
Designed for discerning homeowners who seek the epitome of elegance and warmth, the EXEMPLAR Series stands as the pinnacle of sophistication. Crafted with exquisite attention to detail and using only the finest materials, this high-end luxury gas fireplace exudes opulence and charm. The EXEMPLAR's sleek and contemporary design seamlessly blends into any living space, becoming a focal point that elevates the ambiance of any room.
Beyond its stunning aesthetics, the EXEMPLAR boasts a dedicated power vent system that ensures optimal performance and efficiency. This innovative ventilation system not only enhances the fireplace's heating capabilities but also allows for easy installation, offering homeowners the flexibility to place the fireplace in various locations throughout their homes.
With just a touch of a button, the fireplace comes to life, filling the room with a cozy vibe that envelopes all who gather around it. Uniting form and function, the EXEMPLAR gas fireplace with a dedicated power vent redefines luxury and indulgence, providing homeowners with an exquisite addition that embodies comfort, style, and innovation.
---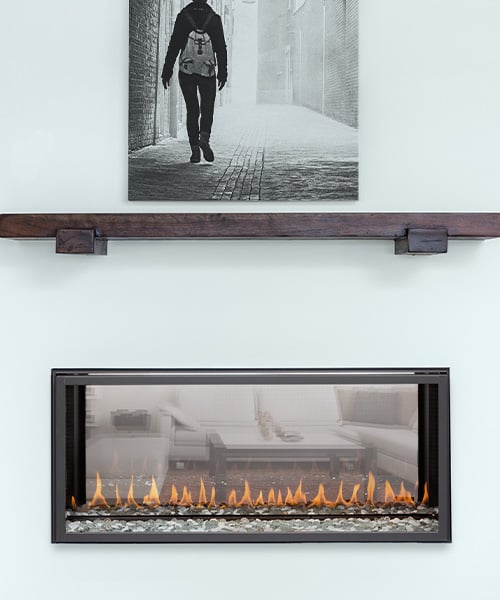 Fireplace Design Ideas with the Exemplar Series
Fireplace Design Ideas – Montigo Exemplar Inspiration on Houzz
Looking for fireplace design ideas? From the sleek linear burners of the Exemplar 820, to the robust towering flames of the RP424 pier. Montigo's catalog offers endless choices in fireplace designs. The Exemplar Series provides a flame viewing experience unlike any other.
Houzz provides an excellent experience for searching home renovation and design ideas. The online platform connects homeowners and home professionals with the best tools, resources and vendors. Naturally, Montigo's luxury residential fireplace, the Exemplar, features heavily on the site.
---
Fireplace Design Inspiration
Hottest Trends in Fireplace Design
Whether you want to freshen up an existing fireplace with a change of mantel, a bit of paint, a full design overhaul, or replace the unit and create a masterpiece. There are a lot of ways to upgrade and endless materials to choose from.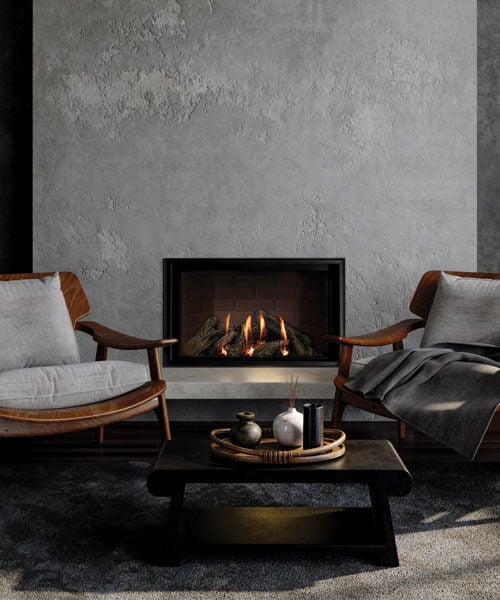 ---