Specs at-a-glance:
Max BTU (NG)

34,000
Framing Width

43 3/4"
Framing Height

44"
Framing Depth

25 1/4"
Glass Opening Width

32 1/8"
Glass Opening Height

24 3/4"
Inner Vent Size

5
Outer Vent Size

8
Commercial

No
Customizable

No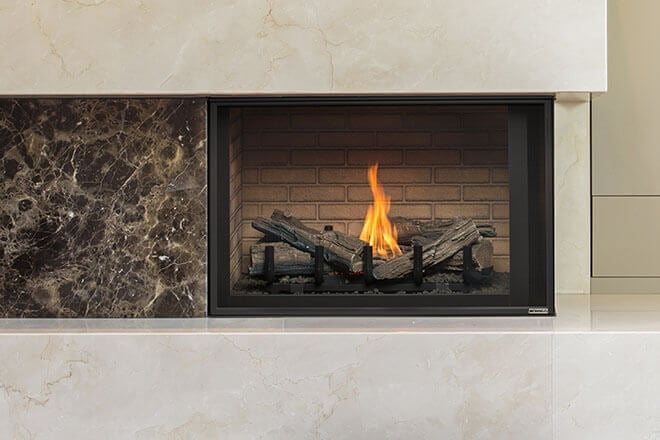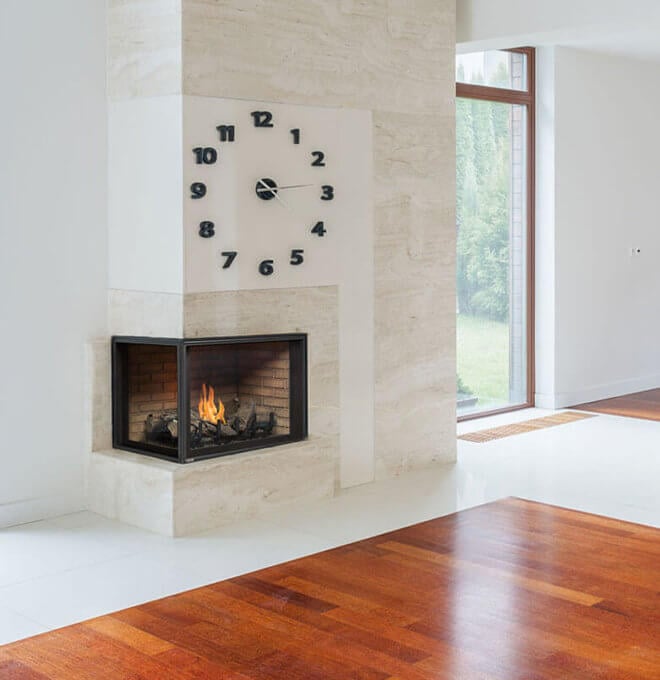 The DIVINE Corner
The DIVINE Corner Multi-Sided Fireplace, where timeless charm meets modern convenience. With its traditional logset burner and captivating multi-sided design, this fireplace brings the allure of a classic wood-burning hearth into the 21st century. The meticulously crafted logset imbues your living space with rustic elegance, creating a cozy ambiance that harks back to cherished moments spent around a traditional fireplace. The DIVINE Corner's multi-sided construction allows you to enjoy the warm glow of the flames from different vantage points, making it a stunning centerpiece that seamlessly connects various areas of your home.
With the included remote control, indulging in the comfort of the DIVINE Corner has never been easier. Adjust the flame height, control with the thermostat, and ignite or extinguish the fire—all at your fingertips from the comfort of your couch. Experience the luxury of a cozy ambiance with minimal effort as you create the perfect atmosphere for relaxation and cherished moments with loved ones. Immerse yourself in the unparalleled elegance and convenience that the DIVINE Corner Multi-Sided Fireplace brings, making it an exquisite addition to any modern home seeking both style and comfort.
---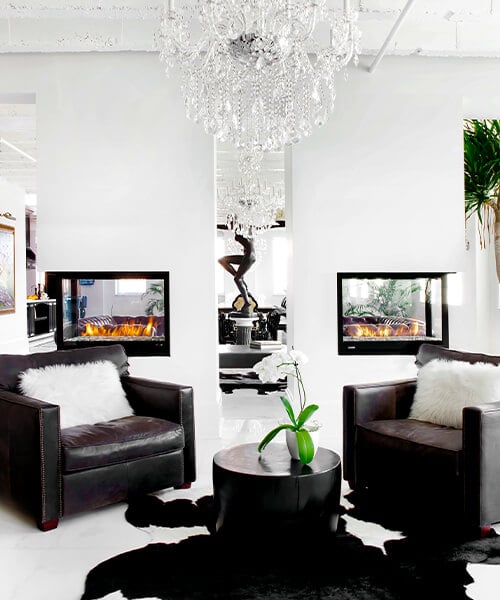 Worship Beauty from Every Angle
Montigo's multi-sided DIVINE fireplaces are a true masterpiece of contemporary design and exceptional craftsmanship. With their innovative multi-sided panes, the flames can be enjoyed from multiple angles, creating a captivating focal point in any living space. These fireplaces seamlessly blend modern aesthetics with cutting-edge technology, offering both elegance and convenience with features like remote control operation, customizable flame settings, and efficient heating options.
---
Fireplace Design Inspiration
Hottest Trends in Fireplace Design
Whether you want to freshen up an existing fireplace with a change of mantel, a bit of paint, a full design overhaul, or replace the unit and create a masterpiece. There are a lot of ways to upgrade and endless materials to choose from.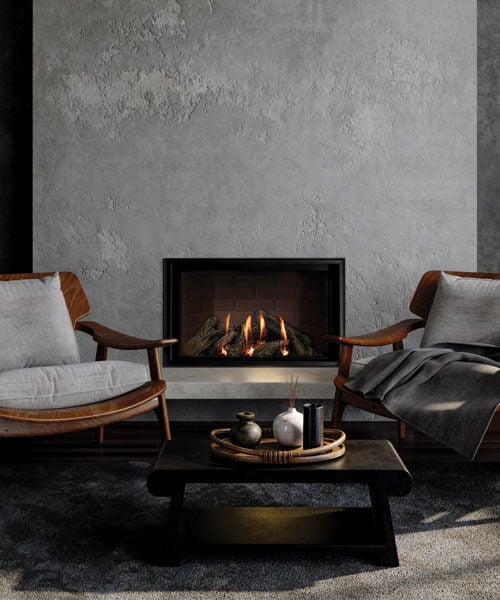 ---