C4W Series
C4W11 Four-Sided Fireplace
Four-Sided Fireplace Features
Glass width and height is fully customizable to suit your project needs
Lowest glass temperatures in the industry with our patented COOL-Pack technology
Power venting up to 500 feet with custom termination options available
All systems are tested and CSA Certified in Montigo's on-site lab
Specs at-a-glance:
Max BTU (NG)

400,000
Glass Opening Width

132"
Glass Opening Height

24"
Commercial

Yes
Customizable

Yes
Montigo C View, the Ultimate in Flexible Commercial Grade Custom Gas Fireplace Solutions
Ideal for creating a show-stopping centerpiece in any room, the C4W commercial fireplace system is a highly customizable 360-degree view four-sided unit that can be placed almost anywhere. High quality burner media options make it easy to create a look to enhance any décor.
---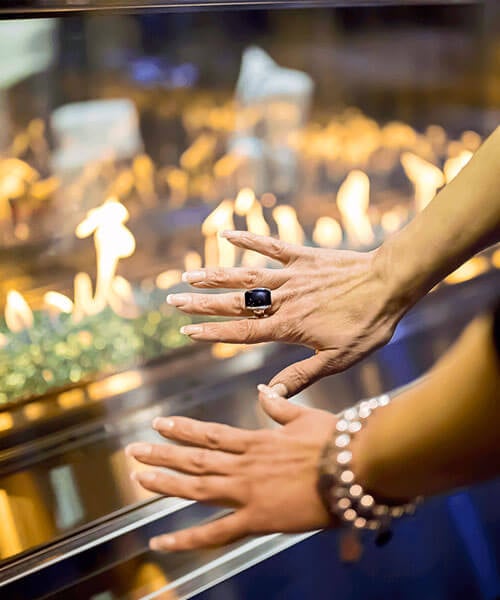 Commercial Heat Management
COOL-Pack Glass Systems for Custom Commercial Fireplaces
Montigo's patented COOL-Pack and Power COOL-Pack glass technologies have been designed to significantly increase safety by maintaining glass temperatures as low as 115˚F (46˚C).
COOL-Pack technology makes it safe to touch the glass, reducing associated liability risks for the property owner.
---
Montigo + Professionals
Explore Montigo's Resource Center for Architects, Designers, and Builders
Montigo works closely with professionals to specify, engineer, and install awe-inspiring bespoke gas fireplaces for one-of-a-kind spaces. We collaborate with you to create a sense of space with our fireplaces.
Special requirements, unforeseen challenges, 24/7 commercial use – no project is too complex.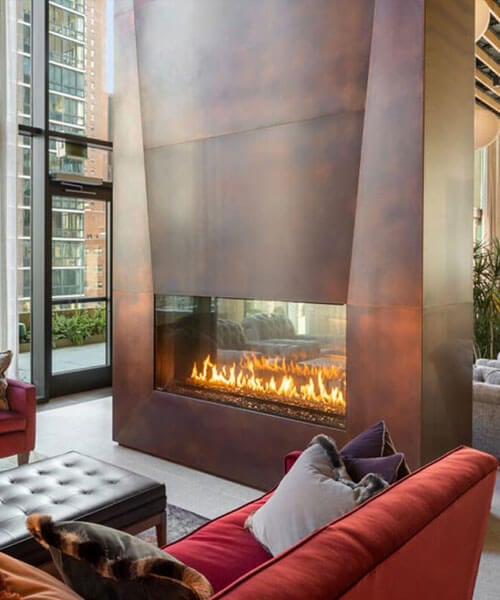 ---