DelRay
Fully Loaded
Features
Linear burner + Ice fireglass
Full feature Proflame 2 remote control
Remote controlled fans
Reflective black glass panels
Halogen downlighting
Micro mesh screen
Options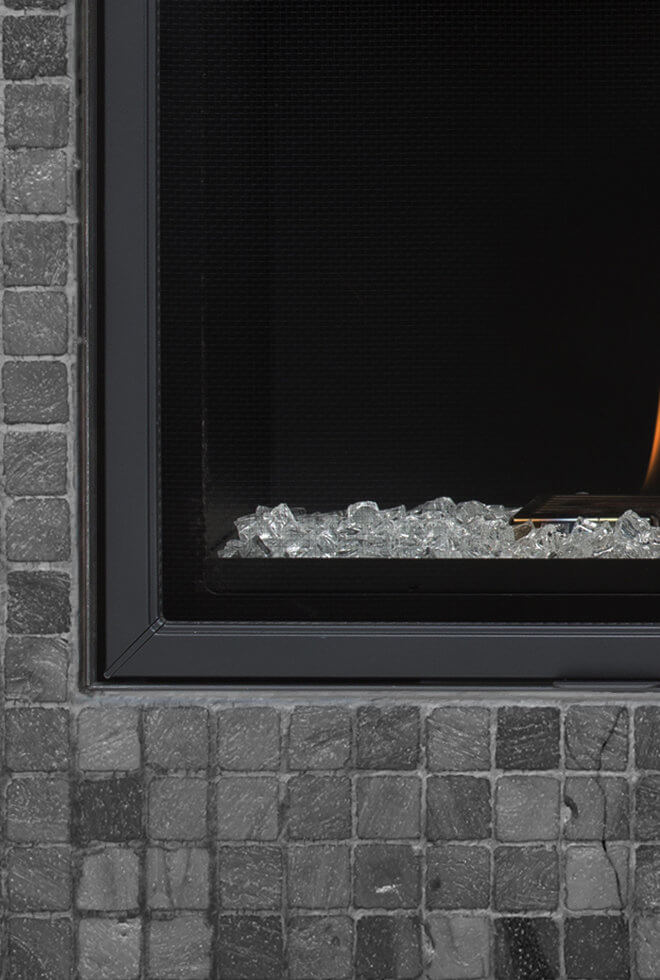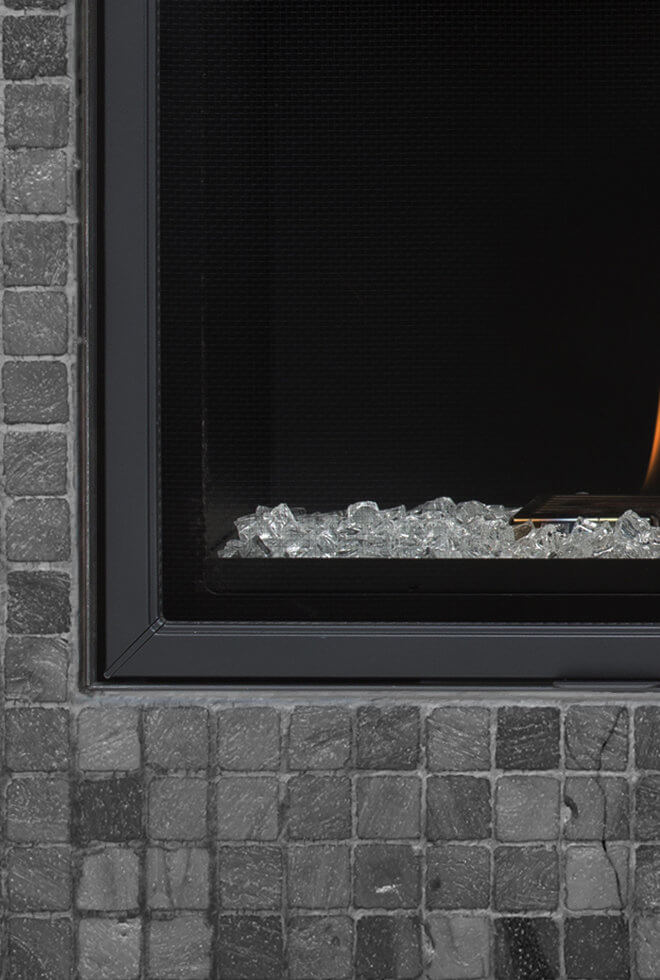 True Flush Face Design
Finishing 1st Place
We consulted tile setters and masons in order to make the DelRay the easiest fireplace in the industry to create a sharp and clean edge.
Trim kits
For uneven and ledgestone finishing, we developed a slim finishing kit that fits directly to the fireplace frame to conceal the finished edge.
These kits are adjustable and can cover finishing depths up to 1.5″
Visual Options
& Features
Micro Mesh Screen
A microwoven steel mesh leaves practically nothing between you and the fire.
Reflective Black Glass
For a sharper and deeper view that fills the DelRay with flames.
Media Downlighting
Enhancing your choice of media even when the unit is off.
Operational Options
& Features
Conversion Kit
Convert to propane in minutes with our simple drop in burner system.
Framing Depth
Both The DelRay 36″ and 48″ fit easily into a 14 ¼" framing depth.
Venting Kits
Everything to complete your direct venting system in one kit. Comes complete with termination, wall thimble and flex pipe