Can I Install a TV Above My Fireplace?
What used to be every fireplace installer's most dreaded question has now become an easy(ish) solve with industry research and the progression of technology.
Keep in mind, best practice still recommends keeping any sensitive electronics far away from heat generating fireplaces – in an enclosed area to the side of the unit if possible. But with continually shrinking average condo square footage, we understand that this issue is getting more and more difficult for architects and homeowners to contend with.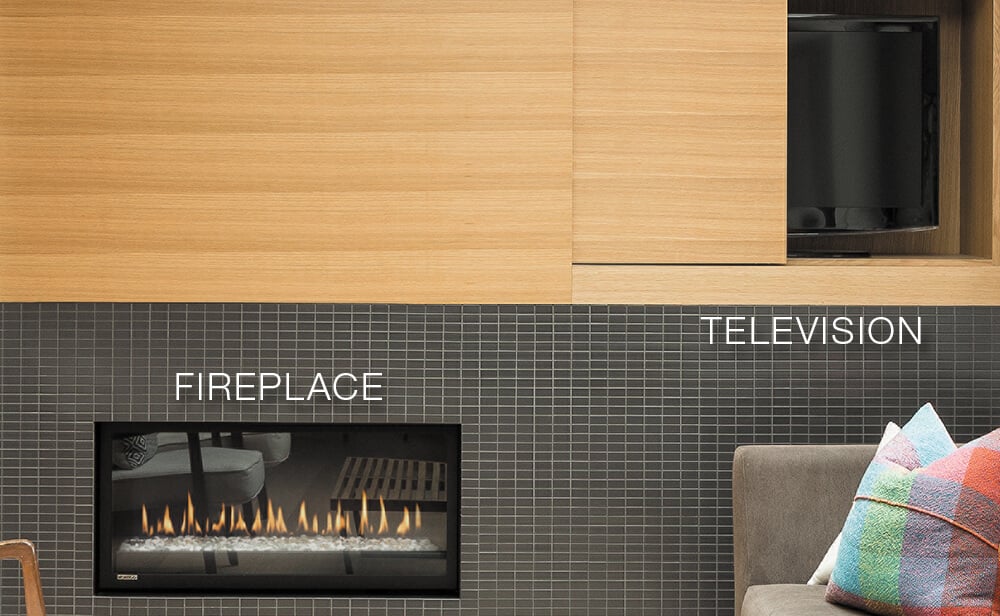 We created some guidelines to help with the process of developing a system that protects any vulnerable electronics, while still creating a stunning fireplace display.
Recommended Options
Zero Clearance Units
Both the Prodigy and Mahana series fireplaces keep it simple with the built-in ability to install a TV right above the unit with no additional measures being taken.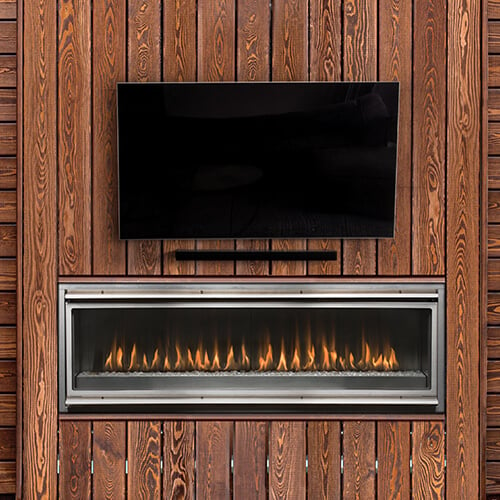 Recessed TV
To move the TV out of the line of fire, at minimum you should prepare to recess the TV into the wall. This will help move heat away from the bottom and back of the TV, which are the most sensitive to external heat sources.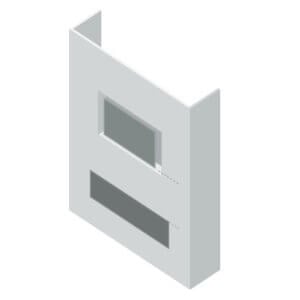 Mantel Options
Acting as a "shield", a simple mantel can divert the bulk of the heat away from electronics mounted above the unit. Keep in mind that heat may still wrap around the top of the mantel, so the TV should be at most mounted only 3″ above the mantel.
TV Kits
The gold standard… the Distinction and DelRay Square series are both compatible with heat diverting Cool Wall TV kits that create the most efficient diversion of hot air from any combustible or sensitive materials above the unit.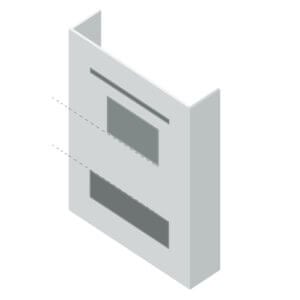 The Bottom Line
No TV manufacturer gives an "all clear" for installing their products above a fireplace, and the risk remains entirely with the homeowner. With this in mind, the risk of damaging a TV can be reduced by following the above guidelines.
Using a combination of two or more of the heat diversion options included in our guide while installing the fireplace will give you the best possible results.