Open Concept, Not Just for Floor Plans
The Montigo open concept no glass fireplace option gives you the clearest view of our entire custom commercial lineup…
In 1976 we created the first sandpan fireplace burner, which was designed to fit into an open wood burning hearth. That desire for an open fireplace is still with us, as we continue to develop new and exciting open concept no glass fireplaces for our commercial lineup.
Read on to find out why we are the leaders in all aspects of open concept fireplace design.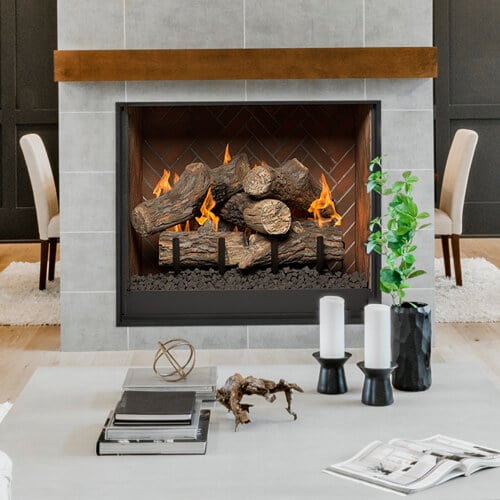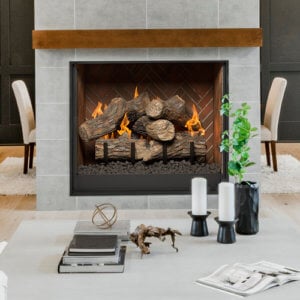 Configurations
Virtually any configuration of our custom commercial lineup is available as an open concept installation, up to a 30″ opening height. Our engineering team will be happy to answer any questions about how no glass on a fireplace will effect the HVAC system, or what options are available for these units.
Traditional Open
Create a truly convincing replica of a vintage fireplace with our new Mountain Timber or Birch logsets. Just try and resist the urge to put another log on the fire!
Contemporary Open
Create a modern European style seamless transition from wall to fireplace, or simply create a barrier-less view between you and the fire.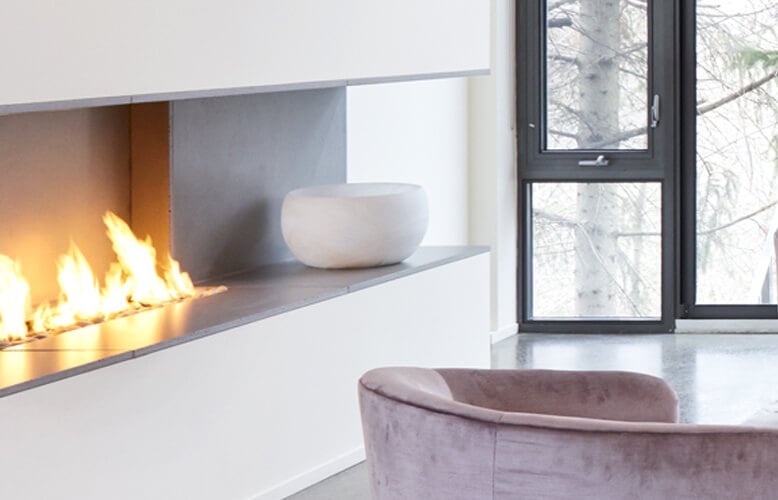 Advanced
Using our air curtain technology combined with our custom power vents, we can develop a blazing fire that will only have a minimal effect on the ambient room temperature.
Additions
Remote controls, lighting systems, safety screens, we can spec out a wide scope of decorative or functional features to make your open fireplace dreams a reality.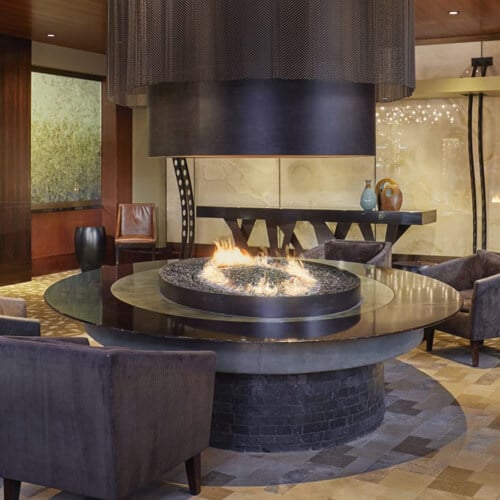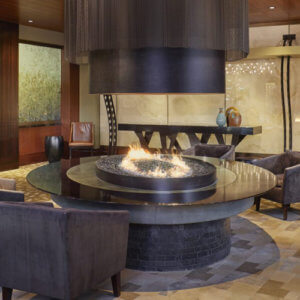 Flexible
Mount a TV 6″ above the opening. With the use of cement board backing, combustible materials are allowed right down to edge of the glass.
Create a seamless transition from wall to fireplace. In many cases, the inside of the fireplace can be finished with the same noncombustible material as the surround.