"Low Profile" usually means going unnoticed,
but this fireplace will definitely be noticed…
Having our fireplaces easily fit into any architectural challenge is something we have always prided ourselves on. The low profile option for our commercial line can help simplify any design that calls for a flush hearth or low to grade installation.
The best kept secret at Montigo is that the majority of our commercial fireplace lineup can be constructed as a low profile fireplace. The information below will give you an idea on what that is and how it can help you create designs that are equally eye-catching and easy to construct.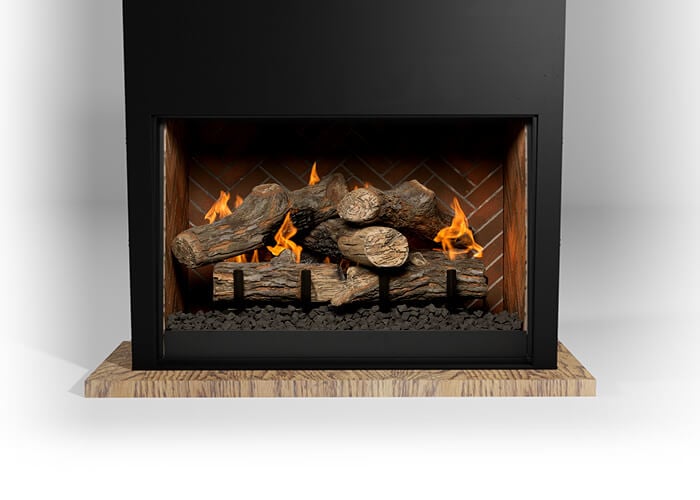 BF36 Low Profile (Open concept version shown)
Raised Burner
A raised burner allows for housing the valve, burner, and other components in the firebox rather than in a traditional unit base.
Flush Hearth
While most units in our commercial lineup have the ability to accommodate a flush hearth, the low profile configuration allows for the unit to be easily sunken into a floor for a true flush hearth appearance. Allow for at least 1/4″ clearance below the glass for easier glass removal/installation.
Finishing
Low profile units typically have similar body temperatures to their traditional counterparts, so they require no special finishing.
Which units can be constructed as Low Profile?
We have created low profile versions of many of our commercial fireplace configurations, though we have the most extensive experience with single sided and see through units. Inquire with our design team about more complicated configurations such as pier or round units.
Both the Traditional BF and our Contemporary C-View burners can be raised to create a low profile system.
BF60 Low Profile
Considerations
To achieve a true flush hearth appearance or to have the unit glass flush with the floor, sink the fireplace into the floor.
Power COOL-Pack glass is not available on low profile fireplaces.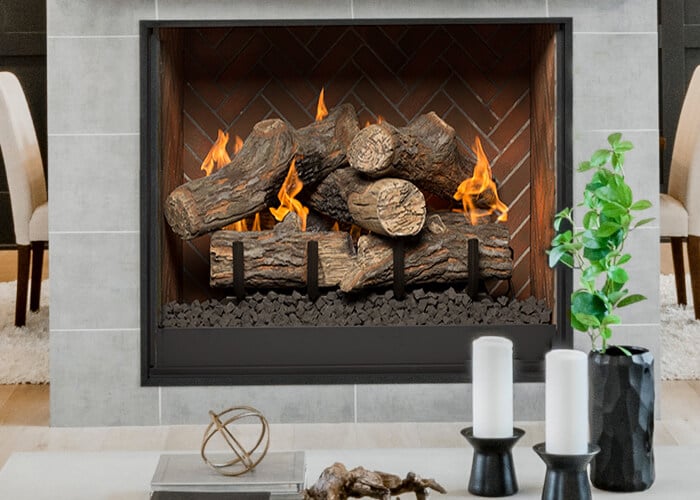 BF36 Low Profile (Open concept version shown)
Montigo works closely with architects and designers to engineer, handcraft and install awe-inspiring, bespoke fireplaces for one-of-a-kind spaces. We collaborate with you to create a sense of space with our fireplaces.
For more information on working with Montigo's Custom Commercial team to design the perfect fireplace for your project, visit the Professionals Resource Center.