Trying to Save on Gas Fireplace Installation Can Actually Cost More
In our current culture of DIY, it's not surprising that homeowners want to be "hands on" when it comes to installing their new gas fireplace. While admirable, installing a gas fireplace is tricky business. Without proper planning and specialized experience, a DIY installation can end up adding to the timeline – and the bottom line. It can also void a fireplace warranty in some cases.
Our dealers regularly get inquiries from homeowners who are struggling with different aspects of gas fireplace installation. Often, it is the same areas that present the most difficulty. Knowing typical challenges and planning accordingly can make an installation go much smoother, and on budget.
We always urge homeowners to have their fireplaces installed by an experienced professional. Why? Because they've got expert knowledge when it comes to:
Safety considerations
Installation location & best practices
Gas & electrical line installation
Venting system compatibility
Permit requirements
Local codes & restrictions
Product maintenance
Whether motivated by a do-it-yourself attitude, or budget bottom line, there are a lot of things to take into consideration before deciding if you can attempt this particular job. Here are a few tips to help avoid common pitfalls, and help you navigate a safe and successful installation.
Purchasing a Gas Fireplace
Online purchasing or "buying direct" has been around for a long time in the HVAC industry. However, online resellers have recently started offering much more advanced gas fireplaces.
While the average homeowner can complete a natural gas stove installation, a gas fireplace is a bit of a beast with multiple heads. Therefore, it is usually a good idea to seek out the guidance of a professional installer, even if you don't make the purchase through them.
Pre-Installation Demolition
Demolition of an old fireplace chase and pulling out an older unit is the most common task for a homeowner to tackle on their own. This is generally an easy job, providing you keep the requirements of the new fireplace at the front of your mind.
Take a moment to consider the existing installation and what components can be repurposed. Ripping out old framing members that could have been reused can create an unnecessary work and expense.
Gas Fireplace Installation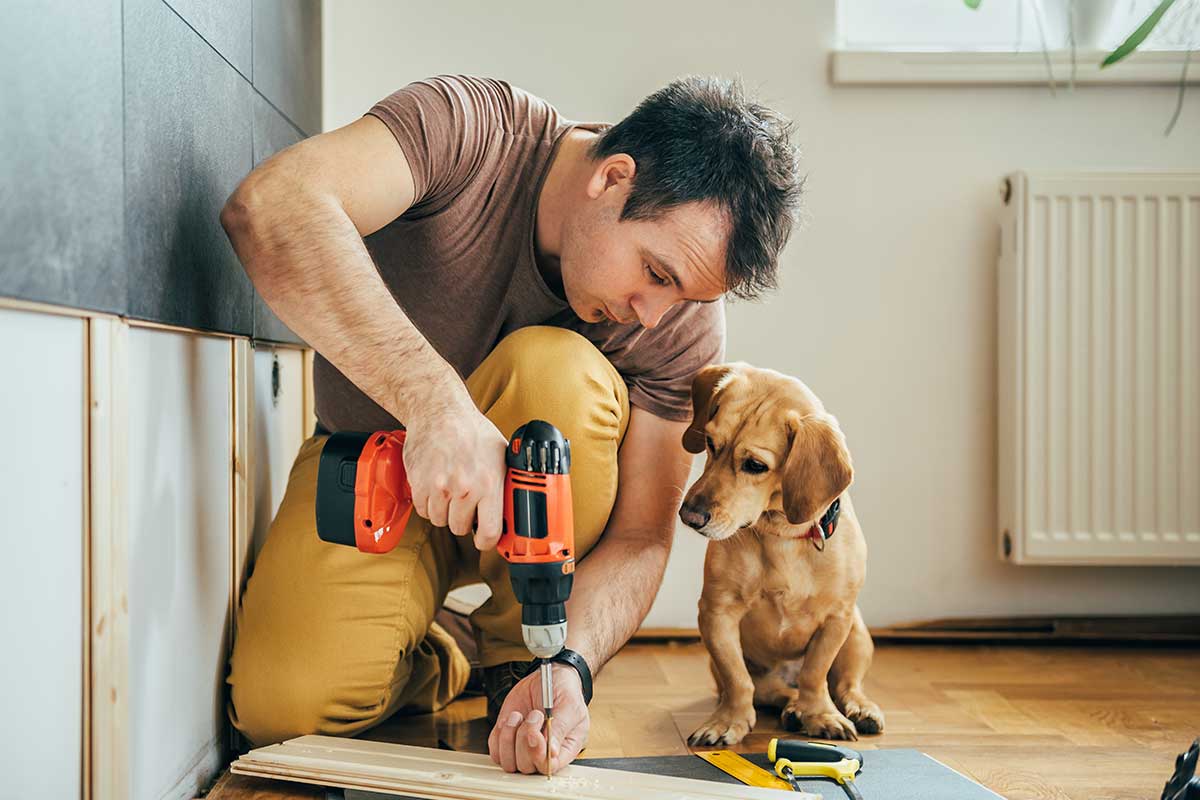 Pre-planning is key when preparing for a gas fireplace installation. You can spend plenty of extra time and money driving back and forth to the hardware store for forgotten components. Since a fireplace doesn't come with all the necessary installation parts included, it's easy to forget something critical. Make a detailed shopping list of all required venting components, gas line parts, electrical cable, and tools before you dive in.
Consider that fireplace HVAC, gas fitting, and electrical require some special tools that aren't typically found in a household toolbox. You may find yourself buying a pricey tool that will collect dust after the install is complete.
Venting Installation
A homeowner could struggle with a vented fireplace that requires creating a long, complicated vent run to move around obstacles. An experienced installer will be able to determine which venting components are required and the venting parameters, such as maximum number of elbows for the purchased model.
Finishing Materials
Designing the look of your gas fireplace is the most exciting part! Be sure to refer to the installation manual and select suitable finishing materials according to the manufacturer recommendations.
Decorative tile poses a few extra challenges. When installed on the front face of the fireplace, tile and application materials must be rated to withstand the expected temperatures. Cutting tile in a large format pattern will create heat stress points, which can result in cracking. Additionally, a lighter hued tile may show discoloration from heat exposure over time.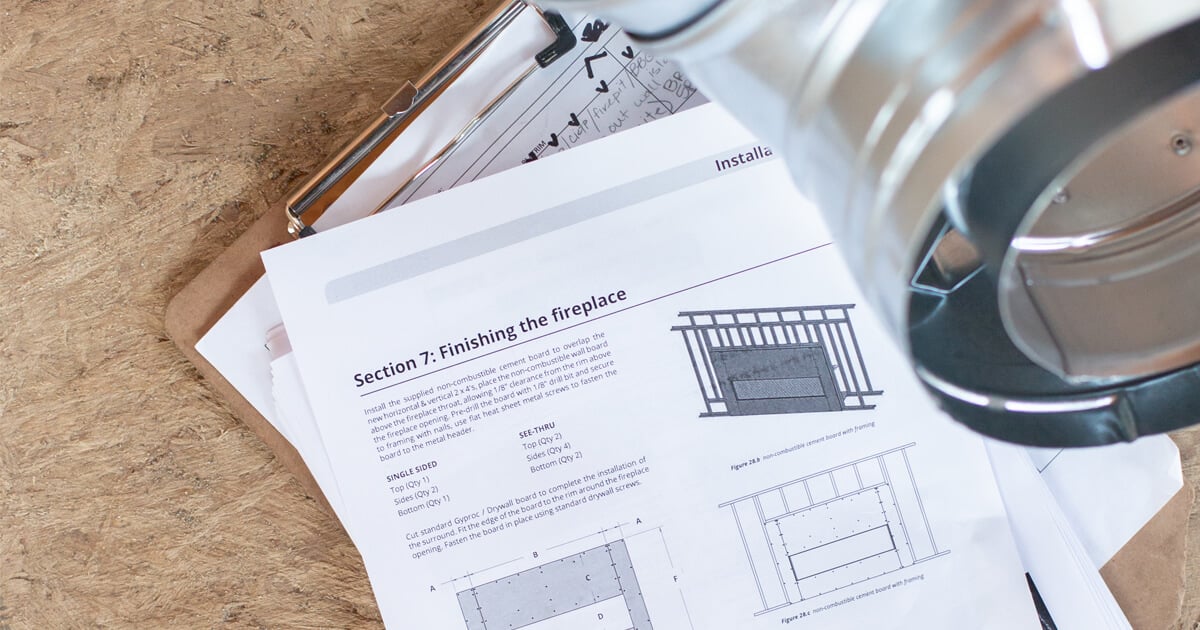 Additional Benefits of Using a Professional
In addition to the above mentioned benefits of hiring a professional, here are some time savers you might not have considered.
Permits
Experienced contractors know which permits are required and how to obtain them efficiently. They are also likely to have relationships with local inspectors in the area. This knowledge can save you both time and headaches.
Rebates
Rebates are available on select units based on efficiency and a variety of other factors. A professional installer will assist in both selecting an applicable unit as well as applying for the rebate.
The Compromise
Consider getting a quote and using a pro for the essentials of a gas fireplace installation. Electrical, gas, and vent runs are best left to a professional. While newer fireplaces have made the finishing process easy for a homeowner to complete.
Once the unit is professionally framed in and fully operational, finishing materials are easily applied by most experienced handymen. As an example, Montigo's DelRay Series can have shiplap applied directly on the fireplace and framing without any cement board underlay.
Making this compromise results in a lower overall cost, as well as a sense of DIY pride every time you look at your fireplace. And you can rest assured that your new gas appliance is correctly and safely installed.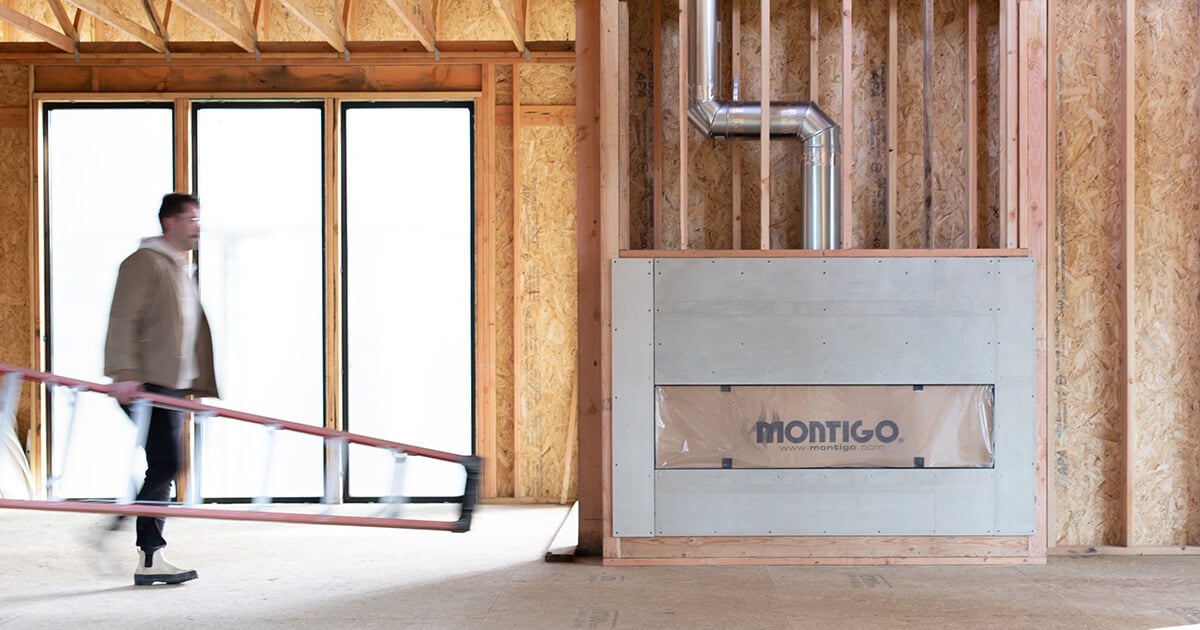 Additional Notes
It is important to seek out a contractor or HVAC technician that specializes in gas fireplace installation. While some gas appliance installations are straight forward, a gas fireplace requires expertise in ducting, electrical, gas fitting, and framing.
Even an experienced contractor should consider engaging the assistance of an installer that performs these jobs on a regular basis. While at the top of his profession, a ship's Captain will still request the assistance of a pilot boat to navigate challenging waters.
Find an authorized Montigo dealer near you to assist with your gas fireplace installation.